Dating apps don't have to be difficult.
With these easy, no-fuss tips, you will increase your chances for success. Download Chappy now, and get closer to finding your next romance!
1. Keep it Honest
Seriously, why lie? There is no point in giving a false name, age or completely altered image if the goal is to end up meeting. Start off on the right foot and the date will go so much smoother.
2. Choose A Clear Profile Picture
The profile picture is the most important characteristic of your account; the first thing that a guy sees, the make-or-break-it feature. But don't worry, you don't need cheesy professional shots. Just make sure that your face is clearly visible, well lit and pixelation-free. And update your high-quality picture from time to time. This goes a long way to getting swiped right.
3. Fill Up Your Photo Album
As the saying goes, a picture speaks a thousand words, so let your profile speak volumes with more than one photo. If you're athletic, add a pic of you playing a sport. If you're humanitarian, display that proudly. By uploading multiple images (the more the merrier), he'll have greater insight into your personality.
4. Write A Sharp Bio
Speaking of personality, your profile description or bio has to make an impact— don't leave it blank. Avoid drab, ambiguous or just plain language. It has to snappy (no one has time to read anything lengthy) and, if you can, witty. Also, add something interesting about you that'll spark interest and encourage him to reach out. It can be something as small as your favorite drink, or something as big as spending a year abroad.
5. Broaden Your Horizons
It's simple mathematics: The more you swipe right, the more matches you get. Avoid picking at the small details, as you can always iron those out in person. Also, break the mold of what you think is your ideal guy. You may have certain preferences, but if you're looking for something with real substance, don't get too hung up on physical attributes. Prince Charming comes in many shapes and sizes.
6. Take Initiative
If you like someone and think you have a connection, reach out. Don't wait for him to make the first move. And when you do, say more than Hi or Hey. Peruse his bio and photos and see if you find something interesting that you can comment on. You'll more likely get a response if show that you share common interests.
7. Follow Up On Time
If someone reaches out to you (and you're interested), don't leave him hanging. Rules about waiting a certain amount of days to respond are banal—no one has time for that. Follow up, and build up a good rapport before meeting.
8. Don't Be OverZealous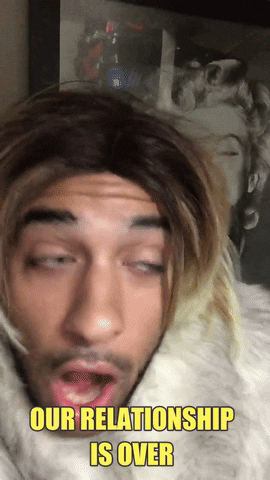 Yes, following up can get great results, but there is a fine line between determined and needy. If he doesn't respond after two tries, move on and focus your efforts on other matches. Constantly reaching out is a bit weird, and can lead to being blocked.
9. Stay Active
Carve out some time in the day to go through your app swiping and getting to know the guys you matched with. Think of it as a fun, no-fuss activity after work or before you go to bed. Like working out, the best results come from doing it consistently.
10. Be Kind
The internet is filled with trolls and jerks, so why add to it? You get back what you put there, so make it point to be a nice guy. There is no need to say anything derogatory or demeaning. Just move on if a match doesn't work.