These days, dating is practically synonymous with apps–so many apps, so little time. And because each caters to a different set of wants and needs, it's hard to know how to setup your profile for each one.
The solution: Chappy, the new gay dating app that helps you comes across as the best version of yourself.  It even checks that each photo you upload is clearly top quality to ensure you'll get more matches.
Too often, people end up self-sabotaging potential dates before they've even started matching, and most likely, they don't even know they are doing it. We've done some research to help guide you in creating your best dating profile and *hopefully* finding that Mr. Right….or Mr. Right Now.
1. Show the whole you
Rethink leading with body parts (aka your admittedly sexy torso) if you want a date rather than a hookup. Faceless body pics don't scream, "For ONCE, I just want a cute guy to grab dinner and laugh with" vs. "Let's have an instant sleepover".  And if your six-pack is bangin,' just make sure to show it off somewhere in context: such as smiling on a beach or doing an outdoor activity that instantly says, "Hey, I like to do cool shit on the weekends and am an interesting person". Pro tip: Don't forget that your nudes (after matching) can also be a turn off for some guys, so send them only when it feels appropriate (and mutual).
2. Be honest with what you want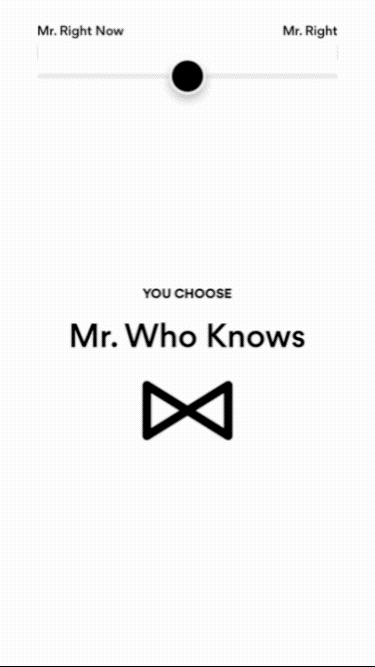 Communicate what you want early on. Chappy's distinguishing feature from any other dating app is that you instantly know what a guy is looking for. Their innovative sliding scale lets you choose and match with guys that have your same romantic intentions. Slide the scale left if you're a Mr. Right Now (someone in the mood for a spontaneous date), or slide it to the right if you're open to finding a Mr. Right. Gone are the wasted hours chatting with a guy who isn't on the same page as you.

3. Be zoom worthy

Think about it, who doesn't ZOOM in on every photo? If you make sure your house is tidy when guests are coming over, the same should apply here. Clean your bathroom mirror, make sure your clothing is not strewn about the floor, bed unmade, and put on something fresh before snapping those cute selfies. You think we don't notice; but we always notice.
4. Have an awesome opening line
Hey! and Sup? are not great conversation starters. Try opening with something unexpected, silly, or at the very least a full sentence. It takes just a few seconds to see one thing in a photo or bio (a vacation, a dog, or that sexy silver fox haircut) and comment insightfully—and respectfully–about it. We know it feels hard because you don't always have a lot to work with, but the convo will instantly go stagnant if you don't. Even something a little cheesy like, "I can't figure out who is more adorable–you or your dog" can kick off the conversation (and earn you some points).
5. Debbie downers don't get the D.
Instead of listing off what you don't like, and complaining about how guys suck, or you hate this and that, stick with what you do like. A little positivity goes a long way. We're all on the struggle bus to find love (or lust) together. Just give yourself that daily reminder when opening up the app.
6. Leave a little mystery
If you're looking for substance (and a great first date) stop giving out your life story through chat.  The point of dating apps is to get you to meet great guys in real life and have human conversations. Let things play out naturally and you'll be surprised at how exciting the process can be of discovering more about your new guy. Mystery, especially when dating, is sexy.
Download Chappy Now–and let your friends in on this relationship advice.