Ex-bisexual Aaron Carter wants attention, so we figured we'd indulge him because, well, why the hell not?
This week, the former teen idol posted a shirtless photo of himself on Twitter along with a caption complimenting himself on how good he looks.
"I think I look f*cking great," he wrote.
I think I look fucking great. ? pic.twitter.com/2X9kIKxphr

— AARON CARTER (@aaroncarter) March 12, 2019
To his credit, Carter definitely looks better than he did back when he was addicted to prescription painkillers and cosmetic surgery. But, come on dude, a little modesty, please.
After posting the selfie, Carter went after those who didn't agree with his assertion that he looked "f*cking great."
Damn. I've never seen so much body shaming bullshit in my life went through comments and everywhere I go it's crack head this methhead that? Really?! It's called an eating disorder and all my family is skinny SORRY YALL DONT LIKE THE WAY THAT I LOOK MY BAD!!!! Jesus.

— AARON CARTER (@aaroncarter) March 12, 2019
In the past, Carter has been vocal about suffering from body dysmorphia and an eating disorder, and, despite several reports to the contrary, he has vehemently denied ever being addicted to crack, meth, or heroin.
He continued:
No. I've never touched crack or meth or heroine in my LIFE! I've tried mushrooms cocaine I still smoke weed I still take Xanax I have an eating disorder my weight fluctuates what's the fuck else you wanna know?? Stop body shaming me. It's stupid and entirely inaccurate. PLEASE ??

— AARON CARTER (@aaroncarter) March 12, 2019
Carter made headlines in 2017 after coming out as bisexual shortly before the release of his album LØVË. He made headlines again a few months later when he walked back the statement, saying the whole thing was "misconstrued" and he's really only into chicks.
"Yeah, no," he said. "I can find men and women attractive, but when it comes down to it … I see myself being with a woman and having kids."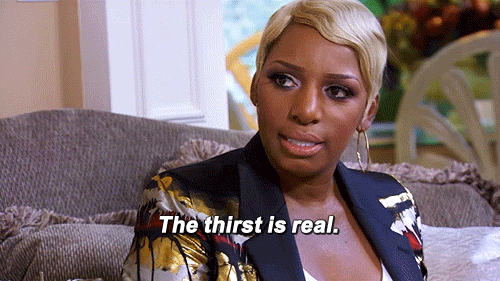 Related: People are pissed at Aaron Carter for pulling bisexual publicity stunt