David Toussaint loves men. He loves loving men. He loves being loved by men. And he's not apologizing for it.
"I don't know when the gay world got so prudish and judgmental when it comes to penises interacting without adult supervision," Toussaint writes in a new think-piece.
He's talking about slut-shaming, of course, or the idea that gay guys who are not in a wholesome, monogamous relationships and who rather enjoy the company of multiple partners are somehow less than.
"There's just a slight creepiness in saying gay men in committed relationships are slightly better than those who are not," Toussaint says. "The male body is okay, finally, as long as one of the fingers has a ring on it."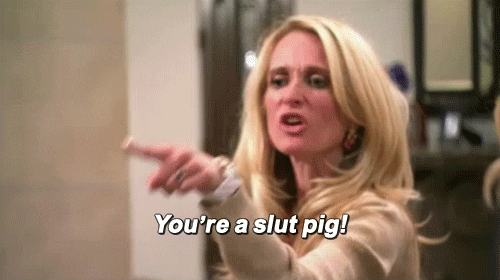 Slut-shaming single men or guys in open relationships, Toussaint says, goes against everything LGBTQ activists have been fighting for since Stonewall–acceptance, tolerance, personal freedom, etc. Not just that, but it's kinda, well, illogical given the advancements made in modern medicine.
"We spent a couple of decades where sex, literally, killed us, and now that we're finally in a better place, how dare we enjoy the relaxed benefits," Toussaint writes.
Thanks to things like rapid HIV testing and drugs like PrEP and PEP, gay men no longer have to live in fear simply because they had sex. One would think people would consider that a good thing. Yet there are still plenty who seem to think it's not, that PrEP is just a "party drug," and that anyone who takes it is a "slut."
Two separate studies published earlier this year by AIDS and Behavior looked at the stigma that surrounds people who take PrEP.
The first examined how queer men and trans women viewed the drug. Around 41% said they believed anyone who takes PrEP is "a slut." Another 41% reported that they believed people who take PrEP are actually HIV-positive but are lying about their statuses. The second study found similar results. 42% of respondents reported beliefs that people on PrEP were promiscuous.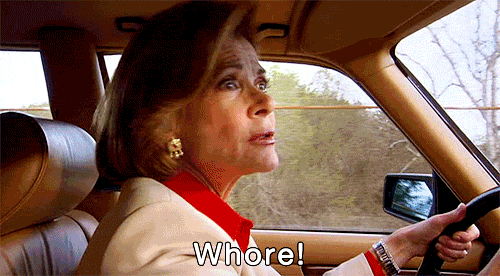 But that way of thinking, Toussaint argues, is flawed.
"Since I was a child I've been told by factions of society that desiring the male body was wrong," he says. "Provided I'm not hurting anyone, there's nothing morally or ethically wrong with me having sex with a stranger, a friend, an ex, or a Ken Doll."
I'm over hearing the phrase "casual sex" almost always used as a derogative, something that needs to be explained, justified, defended. I don't hear many partnered couples saying "I had sex with my husband and—I know—it was wrong and I'm laden with guilt over it. When will I grow up?"
The bottom line, Toussaint says, is this: "Casual sex can be a lot of things—terrible, wonderful, boring, fabulous, regrettable, scintillating. It depends on way too many factors to list. It can also be a wonderful way to spend some time, and if that makes me a slut, well, color me 'Boy Toy.'"
Related: 'PrEP Diaries' author talks controversy, slut shaming, and how it's more than just a "party drug"
h/t: HuffPo