It turns out Debbie Odom Massey isn't the only person freaking out over ABC's decision to cancel the Tim Allen sit-com "Last Man Standing" after six years.
All across America, conservative TV fanatics are having a collective meltdown over what they perceive as an attack on their values and religion.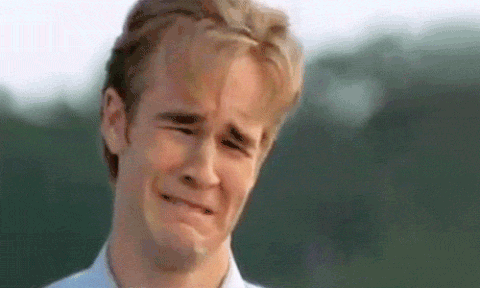 A change.org petition demanding ABC renew the sit-com has garnered nearly 240,000 online signatures.
"Last Man Standing is one of the only shows on broadcast television, and the only sitcom, that is not constantly shoving liberal ideals down the throats of the viewers," the petition reads.
Related: ABC canceled her favorite Tim Allen show, so she went on a homophobic Facebook rant. Makes sense.
Meanwhile, a Twitter page called @BringBackLMS is currently taking a poll on what network should sweep in and pick up the show now that ABC has hung it out to dry.
Turning Point USA, a conservative student-run political group, began circulating this meme:
And even Tim Allen himself  weighed in on the controversy, tweeting:
Stunned and blindsided by the network I called home for the last six years. #lastmanstanding

— Tim Allen (@ofctimallen) May 16, 2017
Related: Lady who went on antigay tirade over Tim Allen show gets fired from her job, goes into hiding
In response to the backlash, Channing Dungey, president of ABC Entertainment, released a statement saying politics had nothing to do with her decision to pull the plug on the show, telling media:
"I canceled Last Man Standing for the same business and scheduling reasons that I canceled The Real O'Neals, Dr. Ken, The Catch and American Crime. Last Man Standing was a challenging one for me because it was a steady performer in the ratings, but once we made the decision not to continue with comedies on Friday, that was where we landed."
Still, this didn't stop people from tweeting their outrage, calling for a boycott of ABC, and, of course, demanding Ms. Dungey be fired from her job.
Check out what they've been saying…
#lastmanstanding cancellation w top ratings.Why?Could it be conservative views? #BoycottABC Stop using Hollywood to push political views.

— Debbie Sain (@debbie_sain) May 17, 2017
@ABCNetwork bring back #lastmanstanding @BringbackLMS stop discriminating Christian Conservative values!! #liberalmedia @ofctimallen

— Zach McLearen. (@zacharymclearen) May 17, 2017
#ChanningDungey needs to be replaced!!!!! I want Last Man Standing BACK ON THE AIR!

— Laurie G. (@LaurieG1111) May 16, 2017
ABC will put trash like the view on tv but take last man standing of the air time to let advertisers know what we think #BoycottABC

— Johnny Gonzales (@fisherman2505) May 15, 2017
#lastmanstanding ABC wants to embrace diversity except when it comes to conservative Christians. Stand your ground #TimAllen .

— Linda roof (@roof_linda) May 17, 2017
This woman is clearly an idiot and fool. Her politics makes decisions for her, pathetic human being. Boycott ABC #ChanningDungey

— sledge hammer (@sledgeja) May 17, 2017
ABC canceling #LastManStanding shows how intolerant the left is. This is the type of thing that is causing moderate democrats to leave.

— TSFD® (@TSFNetworks) May 17, 2017
@FoxNews @ofctimallen @SashaFB favorite show on tv. wish Hallmark would pick it up going forward. America loves Tim Allen. This is so wrong on so many levels

— Beth Smith Kenny (@BethSmithKenny) May 17, 2017
I would boycott @ABC over the cancellation of #lastmanstanding but that's the only show I watch on ABC. Well done, idiots. #tcot

— Jenn Jacques (@JennJacques) May 17, 2017
@Lrihendry I can see the clear picture @ABCNetwork sending by cancelling #lastmanstanding best show on TV ! God, Guns, Family, Republicans under attack

— Vito Rinaldi (@Vitothebandito) May 17, 2017