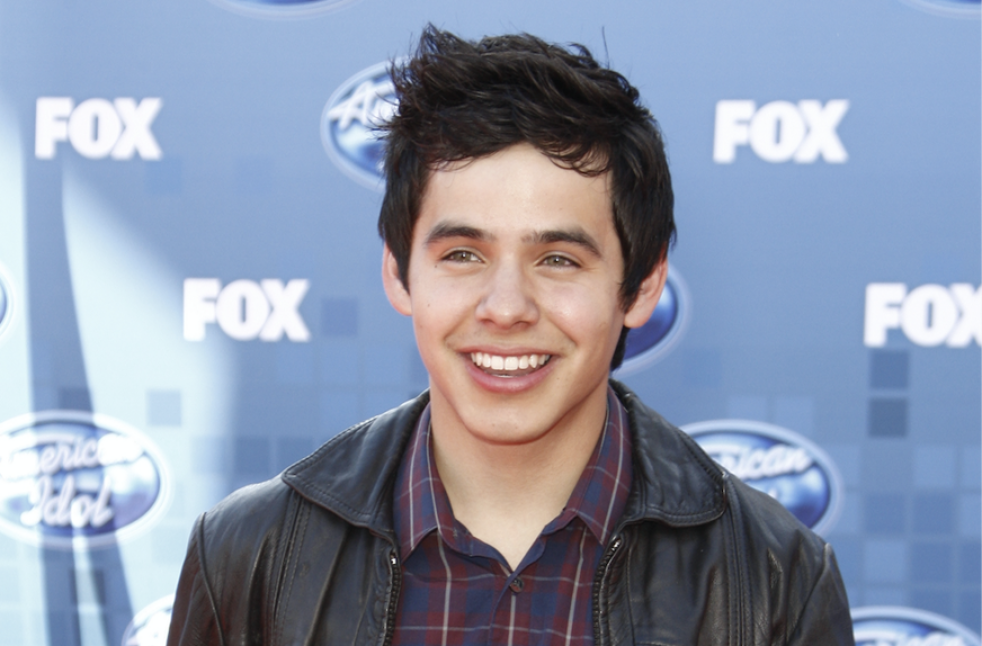 Since first appearing on American Idol in 2008, the world has watched David Archuleta evolve from an innocent teenage singer into a grown man fully stepping into the power of his voice.
After publicly coming out as part of the LGBTQ+ community in 2021, last year the devout Mormon disclosed he would be stepping back from the church and announced he now identifies as queer.
Related: David Archuleta talks about kissing a man for the first time last year
His self-love was put further on display when some fans walked out of his Christmas show after Archuleta dared to be vulnerable and discussed his journey to acceptance and authenticity, which obviously involved mentioning his sexuality. The "Crush" singer refused to apologize to the haters for being himself and stood up to the homophobes.
This week, Archuleta – who is nominated for Badass of the year in the 2023 Queerties – took his power to a new and more physical level by flaunting his recent fitness gains.
Rocking a black sleeveless T-shirt, the 32-year-old expressed his right to bare arms by putting his buff and vascular biceps on full display. ARMchuleta has entered the chat!
 

View this post on Instagram

 
The bodybuilding slideshow also included a shot of him doing bicep curls which only further highlighted how dedicated he's become to working on his fitness. He captioned the post: "Gym buds." While he didn't include the hashtag "#FlexFriday," it was a trending topic today.
Reactions to his workout flex indicated Fans of David were fully supporting his thirst trap era.
"You're about to give a whole meaning to 'Crush,'" commented one follower.
"David turning into Goliath with these gains," wrote another.
"Hey Siri play Big Boy by Sza," commented a third in reference to the parody song SZA created for Saturday Night Live last year.
 

View this post on Instagram

 
While Archuleta shared gym selfies in the past, this is first that could fully fall in the thot category.
Last month, he posted a fun video taking time out from his workout to do a viral TikTok dance to Ariana Grande's "Last Christmas." He's a choreo king too!
We can't wait to see where Archie's fitness journey will take him next!
Here's Archuleta showing off his moves in behind-the-scenes footage of his new video Faith in Me …
Related: David Archuleta dons a loincloth and handcuffs in this musical of biblical proportion