When the Beth Israel Deaconess Hospital in Boston sent out an email to staff members inviting them to participate in the hospital's Pride float, God himself compelled Dr. Paul Church (his real name, apparently), who was employed at the hospital at the time, to take action.
In response, Church hit "reply all" then hammered out an angry response warning everyone who worked at the hospital of the dangers of homosexuality.
Related: Antigay Christians Fear Losing Their Jobs For Being Homophobic At Work
In the letter, Church claimed that "behaviors common within the homosexual community are unhealthy and high risk for a host of serious medical consequences" including "parasitic intestinal infections" and "psychiatric disorders" that could lead to suicide.
Participating in a Pride float, the doctor argued, was "reprehensible" and "[jeopardized] the credibility" of the hospital, adding that it "dishonors a large proportion of its community who continue to hold to the conviction that homosexuality is unnatural and immoral."
He concluded his email by saying LGBTQ activists and Pride revelers engaged in "peculiar activities" and "promoted perversions," were "misguided" and held the "wrong values."
Related: Editor Who Was Fired After Complaining About The "Gaystapo" Cries Religious Discrimination
After hitting "send" Church then went on a rampage posting comments on the hospital's internal Internet system about why homosexuality was evil and dangerous and gross and shouldn't be embraced by anyone, let alone Beth Israel Deaconess Hospital staffers.
As a result of his actions, Church was fired.
That was in 2009, and the doctor has been fighting with the hospital board ever since, claiming he was discriminated against for voicing his own discriminatory beliefs. Now, six years and two unsuccessful appeals later, Church has enlisted the aid of none other than Kim Davis' lawyers to help get his old job back.
Related: The Group Giving Kim Davis Legal Counsel Is Even Worse Than You Imagined
Liberty Counsel founder Mat Staver told OneNewsNow, "[Dr. Church] has lost his medical credentials at that particular medical facility. Why? Because he chooses to have the best interests of his patients and the others in the Center as his first priority, as a doctor should."
Staver continued, "He will not promote an immoral lifestyle that is clearly harmful to both physical and mental health."
Staver went on to say Church was being punished for simply telling the truth, and that his termination could very well mark the end of medical science as we know it.
"If a medical scientist cannot raise research that the federal government's Centers for Disease Control clearly shows homosexual conduct as harmful," he concluded, "then that means that your health, my health, medical science — all of that is being called into question simply because of a political agenda."
We have just one thing to say to Dr. Church…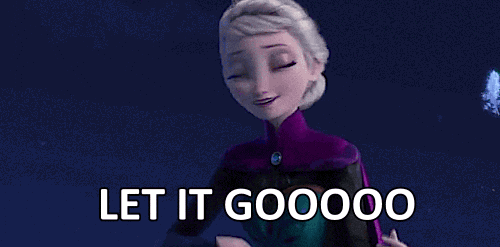 Related: Homophobic Teacher Succeeds In Suing The School That Fired Her, And Now She Wants Even More