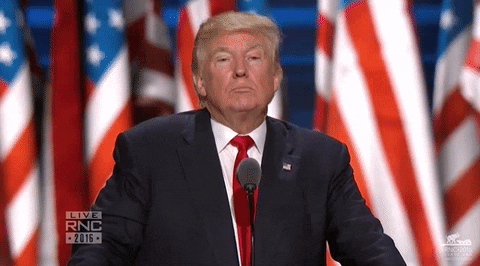 Jesus H. Christ. Just when we thought things couldn't possibly sink any lower with Donald Trump, they did.
Last night, #goldenshowers was the #1 trending hashtag on social media thanks to a bombshell report that alleged Trump once hired two Russian prostitutes to perform golden showers on one another while he watched and that the whole thing was caught on hidden camera.
Related: Donald Trump books the most antigay of antigay clergy for his doomsday inauguration
The 35-page report, while still unverified, has apparently been floating around Washington, D.C. for a while now and was purportedly written by a former British intelligence agent with ties to Russia. It alleges that Trump's "unorthodox behavior in Russia" has provided authorities there with "enough embarrassing material … to be able to blackmail him if they so wished." Including the whole golden shower thing.
Of course, Trump, being Trump, responded to the allegations via Twitter last night:
FAKE NEWS – A TOTAL POLITICAL WITCH HUNT!

— Donald J. Trump (@realDonaldTrump) January 11, 2017
Related: Donald Trump lashes out at "Hillary flunky" Meryl Streep following historic speech
But that still hasn't stopped the memes from flooding social media.
Scroll down for the first batch of Donald Trump #goldenshower memes. We're sure this is only just the beginning…