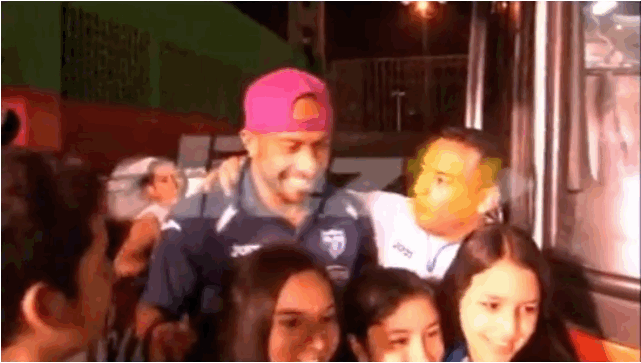 Posing for a photo with fans after playing his final game for the Honduran national team on Wednesday, Honduran footballer Víctor "Muma" Bernárdez got a little too close for comfort with some of his fans.
Bernardez is a fan of stylish pink snapbacks, but definitely not unannounced gay kisses.
Too bad he doesn't have an open door gay groping policy like Dan Osborne — I'm sure this isn't the first man that's wanted to plant a wet one on that beautiful cheek.