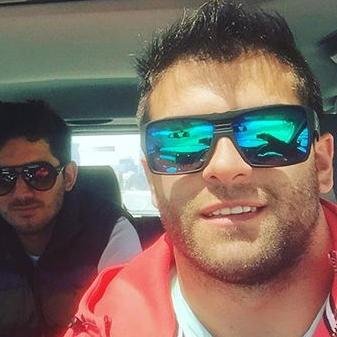 Oh, hi. We didn't see you there, so thoroughly were we absorbing this batch of photographs featuring Argentinian rugby player Juan Ignacio Karqui in all his ineffable glory.
Not a whole lot to say here, which is rather convenient, because we're momentarily speechless.
Related: This Week In Leaks: The Purported Jaw-Dropping Pic Of Reality Star Alex Bowen You Need To See
Rumor has it there's also a sex tape, too. While you wrap your head around that, you're cordially invited to don your 3D glasses and ogle the photographs HERE. That's all for now. Goodbye.