The House committee investigating January 6 would like to have a word with Ginni Thomas, wife of Supreme Court Justice Clarence Thomas. And they've just indicated that they're prepared to subpoena her, if necessary.
In an interview with CNN's Jake Tapper on State of the Union, vice committee chair Liz Cheney, who recently surprised everyone with her vote to support codifying same-sex marriage into federal law, offered a cryptic warning to Mrs. Thomas.
Related: Ginni Thomas may need a "great f***ing criminal lawyer" after latest revelation
"The committee is engaged with her counsel, we certainly hope that she will agree to come in voluntarily," she said, "but the committee is fully prepared to contemplate a subpoena. If she does not, I hope it doesn't get to that. I hope she will come in voluntarily."
Cheney's remarks were echoed by fellow committee member Adam Schiff, who told CBS News' Face the Nation that is Mrs. Thomas "has relevant information … we hope she comes in voluntarily. But if she doesn't, then we should give [a subpoena] a serious consideration."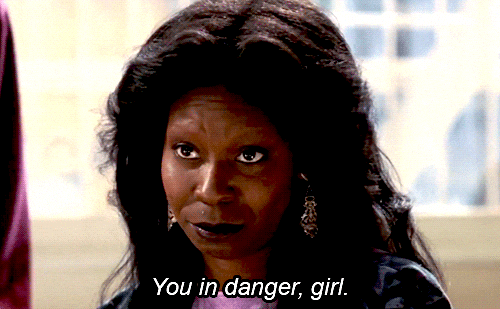 In March, Thomas said she "looked forward" to sitting down with the committee and answering their questions after it was revealed she had been in close–very close–communication with Donald Trump's camp in the days leading up to the insurrection and sent over 20 totally-not-crazy-sounding text messages to Trump's then-chief of staff Mark Meadows, such as:
Biden crime family & ballot fraud co-conspirators (elected officials, bureaucrats, social media censorship mongers, fake stream media reporters, etc) are being arrested & detained for ballot fraud right now & over coming days, & will be living in barges off GITMO to face military tribunals for sedition.
This was in addition to the multiple emails she exchanged with John Eastman, the Trump lawyer who drafted a memo outlining a plan to subvert the electoral process, as well as the email she sent to 29 Republican state lawmakers in Arizona urging them to ignore Joe Biden's popular vote victory and "choose" presidential electors instead.
Related: Ginni Thomas is so screwed and she has her own psychotic text messages to blame
Then last month, Thomas inexplicably changed her mind.
After that bombshell January 6 testimony from former White House aide Cassidy Hutchinson, which basically served as the final nail in Trump's political coffin, Thomas' lawyer, Mark Paoletta, sent an eight-page letter sent to the committee demanding "a better justification for why Mrs. Thomas's testimony is relevant," before he would agree to testify.
"Based on my understanding of the communications that spurred the Committee's request, I do not understand the need to speak with Mrs. Thomas," Paoletta wrote.
Related: Of course #ketchup is trending on Twitter after today's bombshell January 6 hearing
Thomas continues to maintain that she "played no role with those who were planning and leading the Jan. 6 events" despite mounting evidence to the contrary.
Here's what Twitter is saying about the whole thing…
Thank you Liz Cheney, bring her in. pic.twitter.com/r6HNUCTKXP

— Findstrength (@theoceanlistens) July 24, 2022
What happened to Gianni looking forward to voluntarily talking to the J6 committee?

— i need a clever name 🐝 (@gorilla_jen) July 25, 2022
That subpoena should have happened already. Thomas said she would come forward and then failed to. She won't talk unless compelled to.

— Tina M. Quirk 🌊🇺🇦🌻🇺🇸 (@TMQuirk) July 24, 2022
Won't she just ignore it?

— @Sassy (@CanadianSassyL) July 24, 2022
Excellent! Thx to the @January6thCmte team https://t.co/ndLPWp4AVq

— 🌻 Justice Matters ⚖🌟🇺🇸 (@ChrisJustice01) July 24, 2022
Which raises the question of what must happen until "If we need to…" turns into "we did subpoena Ginni Thomas"?

— LibertyBansTrumpism (@YesWeCan4Us) July 25, 2022
Don't wait. Give her a date to appear and stand by it. No one is above the law.

— muther3663 (@muther3663) July 24, 2022
No need to contemplate issuing a subpoena to Ginni Thomas, just do it already since it's so obvious she was clearly involved in trying to overthrow the US Govt. So tired of this shit.

— Ricky Davila (@TheRickyDavila) July 25, 2022
Where is Merrik Garland?

— Mark Lazar (@lazman252) July 24, 2022
I don't care about what precedent would be set by subpoenaing ginni thomas. I'm more concerned about the precedent that would be set by allowing her to get away with trying to overthrow democracy because she is the wife of a SCOTUS justice.

— Covie (@covie_93) July 24, 2022
Watch Cheney's appearance on State of the Union: