One of Madison Cawthorn's ex-staffers is throwing a little tea party and everyone's invited.
In a leaked phone recording released this week, Lisa Wiggins, who worked as a case worker and campaign aide to the anti-LGBTQ congressman before she was fired, described her ex-boss as a "habitual liar" and a "bad person."
Wiggins made the remarks to David Wheeler, the co-founder of a PAC nicknamed Fire Madison Cawthorn.
"He's a habitual liar and he's going to say and do anything he can to your face but behind your back he's completely opposite," Wiggins said. "People need to know how this man really is… He's still got a lot of people fooled."
Wiggins just filed a workplace complaint against Cawthorn, who recently took to Twitter to spout his belief that "there's only one God and two genders", of violating the Family and Medical Leave Act by rejecting her request to take leave when she was going through a family crisis.
"What he's done to me was illegal, morally wrong, you name it, it's been done," Wiggins told Wheeler, adding that Cawthorn denied her time-off request after her uncle passed away and her husband had a heart attack both in the same week.
According to the U.S. Department of Labor, under the Family and Medical Leave, eligible employees are entitled to "unpaid, job-protected leave for specified family and medical reasons."
But Wiggins' grievances don't stop there.
Smoky Mountain News reports:
Wiggins went on to make a number of other claims against her former employer, including that there were more liquor bottles in the Hendersonville office than water bottles, and that she hadn't seen the congressman she worked for since October.

She explained that she didn't believe all of the sexual assault or harassment allegations against Cawthorn were true, but that she does believe some of them, including ones from his brief stint at Patrick Henry College, are true. No charges or suits have been filed against Cawthorn in regards to any of those claims .
"He's just a bad person. He's a habitual liar," Wiggins told Wheeler in the recorded call. Then she added, rather cryptically, "There's some good stories I have–a lot of good stories."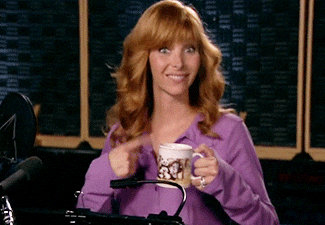 North Carolina is a one-party state, which means it's legal to record phone conversations without the consent of all parties engaged in the communication. When asked for a comment on her call with Wheeler, Wiggins declined.
Meanwhile, Cawthorn's office called the accusations "verifiably false."
"The individual spreading these disgusting allegations is currently working for a primary opponent of Congressman Cawthorn," spokesman Luke Ball said. "We believe these comments potentially amount to defamation of character, and are exploring options to ensure the Congressman's name emerges from these slanderous remarks unscathed."
As usual, Twitter has a lot to say about the matter…
I'm astonished! He seems like such a great guy! 😂

— Chris Taylor (@taylor4arizona) April 18, 2022
We all knew without having to work for him.

— Denise Wu (@denisewu) April 18, 2022
But the staffer supported him doing evil things against everyone else

— 🌿🌊⚖Savage, Sassy, Saging Social Justice Warrior (@enlighten_me2) April 20, 2022
I thought those were the reasons he received GOP endorsements and got elected the first time. 😁

— kdunnez (@_The_Phantom_1_) April 18, 2022
If I work for a toddler, I expect to deal with tantrums. You knew who he was when you applied.

— Kentucky Sparky (@Kentucky_Sparky) April 20, 2022
Soooooo, what we all knew was true?

— Rick Rise (@RickRise4) April 18, 2022
vLay down with dogs, you wake up with fleas.

— Cha Posz (@chaposz1) April 20, 2022