Christian extremist Paul Begley, host of the "Coming Apocalypse" program, recently appeared on Sheila Zilinsky's podcast "Weekend Vigilante," where he made some rather outrageous claims about Melania Trump.
According to Begley, the White House was chocked full of "all kinds of idol gods and images and all kinds of artifacts in there that were demonic" that have accumulated during the Obama-era.
Related: Trump's wig snatched by the swift winds of the tarmac and everyone's deeply confused
So the First Lady had them removed and the entire house, all 55,000-square-feet of it, exorcised.
"Melania Trump said to her husband, 'I'm not going to go into that White House unless it has been completely exorcised,'" Begley says.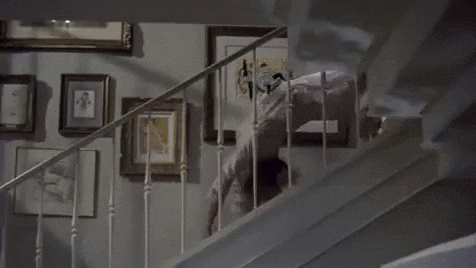 The crazed pastor continued: "During that five hours when they were ripping out carpets and changing drapes,, there were people in there packing up every idol. The only thing that was left, Sheila, was one cross on one wall."
"They cleansed the White House. They had people in there anointing it with oil and praying everywhere."
If Melania was hoping to cleanse the house of demons, she should ask for her money back because the exorcists clearly missed the most dangerous one lurking in the Oval Office.
Related: This bonkers Aflac commercial featuring Melania Trump as a duck is going viral for obvious reasons
Begley, who believes the apocalypse is drawing nigh, also claims that Donald "allowed 40 pastors to come into the White House and anoint him with oil and lay their hands and pray on him" seven times.
"At least he is humble enough and recognizing that he needs God enough that he keeps bringing them in for the prayer," Begley says. "And I've got to say this, it might have started with the first lady."