A lot has been written about the Donald and Melania Trump's marriage. Numerous body language experts agree that there doesn't appear to be much, if any, love or warmth between the couple, and a #FreeMelania campaign has exploded on social media. Now, a new algorithm offers even more insight into the First Family's obviously strained relationship.
The algorithm was developed by researchers at ITMO University in St Petersburg and the National University of Singapore. Developers trained the machine how to analyze data from Twitter, Instagram, and Foursquare and then use the information it gathered to predict a person's marital status. It looks at things like tweet length, the kinds of images a person posts, and their check-in information. According to developers, it has an 86% accuracy rate.
Related: Melania struggles to adapt to role of First Lady during super awkward visit to children's hospital
Now, here's where it gets interesting. The machine has identified Donald Trump as "not married" and "living like a bachelor." Developers believe this is due to his late night tweeting, as well as the fact that he has his assistants constantly update his account on his behalf.
So where does Melania fit into all this?
Well, considering that she's married to a dude who a highly sophisticated algorithm predicted was not married, it explains why she looks so lonely and depressed all the time.
Whether she's being abandoned by her husband at the foot of the White House stairs…
Or being forced to dance with him at the inaugural ball…
Mistreated during his inauguration ceremony…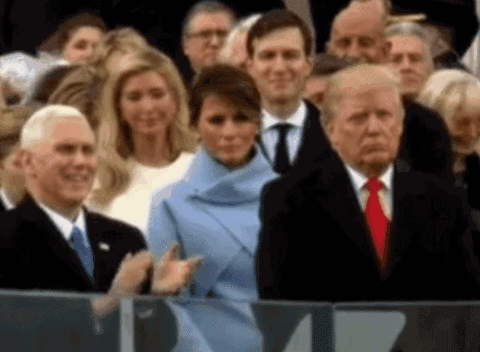 Or being forced to applaud his crappy speech before Congress…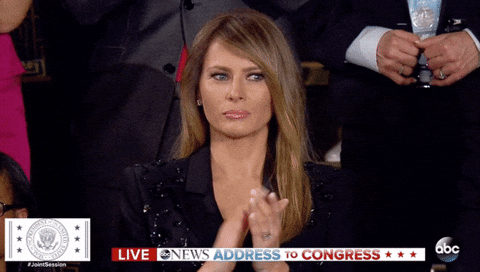 Then, of course, there was the notorious flinch: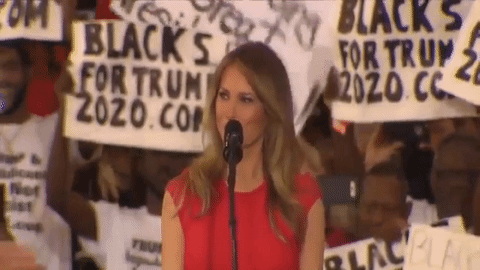 Based on the information the algorithm has provided, Melania Trump is basically trapped in a marriage to a man who doesn't behave like someone who is married. No wonder she doesn't want to live with him.
Related: Melania Trump is "miserable" as First Lady, hides inside $100 mil apartment most days, sources say