Dave Tyson is a person trainer from Virginia and he has a message for the world–friends, family, and anyone who will listen: He's a submissive bottom and he's not ashamed to say it!
Dave made the big reveal on his Instagram page. He uploaded three images. The first was a disclaimer to his family warning them to "proceed with caution" if they wanted to swipe right:
The next two images were of Dave in his jockstrap, one of which is a little too risque for us to share on our site:
In the caption, Dave explains how growing up "I wasn't allowed to be loving cause that meant I was weak! Black men don't ask other men for hugs! We are tough and don't deal with feelings and emotions."
This caused him to stay closeted for many years. "But in the end who I really am came out!" he writes. "I'm gay and I love being gay but it didn't stop there."
Related: This vlogger invites you to "banish the b-hole binary" by giving up top and bottom labels
Dave goes on to explain that people expected him to be "the aggressor, the top, dominant at that", but the truth is, he's none of those things.
"Topping's cool but it doesn't do it for me," he says. "I am a proud submissive bottom and I refuse to be ashamed of that any longer!"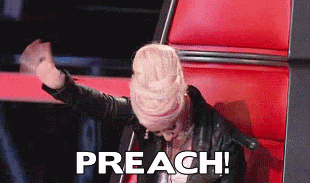 He continues: "If you think cause I like a good pounding and being dominated makes me less of a man! My hustle and ambition says otherwise! If you think it makes me soft! Google me, yeah you can dot com me!"
Related: 'Total bottom' Haaz Sleiman talks bottom-shaming and hooking up with Anderson Cooper 'a few times'
"The message! Recreate yourself! Embrace who you are and not what others want or say you should be! Don't miss living your best life trying to live life like someone else!"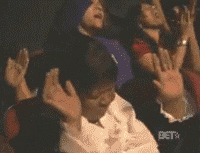 "I'm a proud black gay male! Yes I'm masculine, and muscular," Dave says. "Now some of you may say, 'What the hell do these pics have to do with anything?' Well, these pics are a big f*ck you to what family friends or society say I should be!"
"And an amen to who I was destined to be!"