GOOOOAL!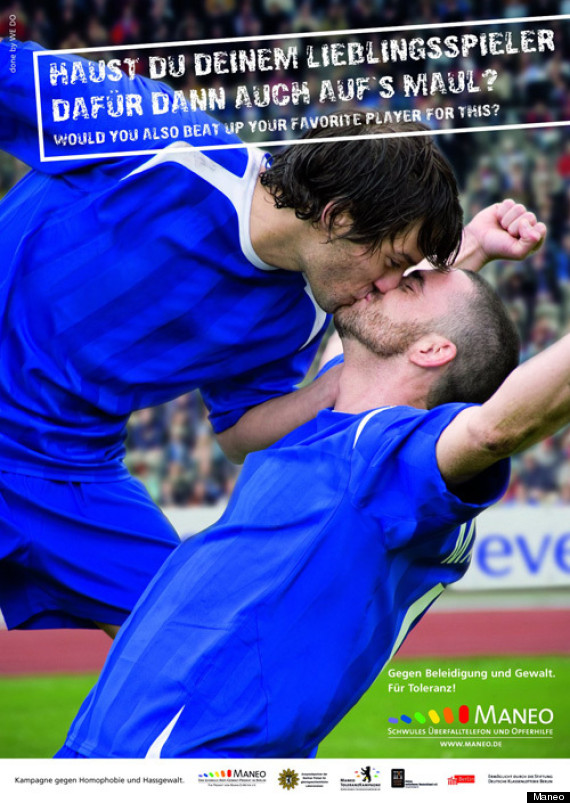 A German pro-tolerance ad featuring two football (read: soccer) players in a passionate kiss has been
whipping around the Interwebs.
Created several years back by the German anti-LGBT violence group
Maneo
, the public-service-announcement translates to,"Would you also beat up your favorite player for this?"
The posters originally appeared in subways and kiosks around Berlin in 2006, when Germany hosted the World Cup.
Source: Huffington Post