There's just something special about beefy booties. It's like a bubble butt to the maxxx. An ass so bountiful (not to mention bounceable) that it has to be seen in order to be believed.
Pygophilia refers to sexual arousal caused by the buttocks (a.k.a. a butt fetish), and is one of the most common fetishes among the human species. Entire songs have been devoted to beefy booties, including Beyoncé's "Bootylicious," J. Lo's "Booty," and, of course, Sir Mix-a-Lot's classic butt anthem "Baby Got Back."
Pygophilia is especially prevalent among gay men. According to the all-knowing Wikipedia, "much of gay male sexuality centers on anal intercourse and penetration, so the buttocks are eroticized in that sector due to their proximity to the anus and the genitals."
Scroll down to see pictures of men showing off their voluptuous beefy booties…
Beefie booties on the street
Image source: @beefymales and @torilanyc on Instagram
Tantalizing twerking
Image credit: GIPHY
Ryan Nelson squatting on our face
Image credit: Tenor
Beautiful, Black beefy booties dancing just for us
Image credit: Tenor
A flower in the garden
Image credit: @imeanpeaches on Instagram
Mpenzi Chokuu has us in a chokehold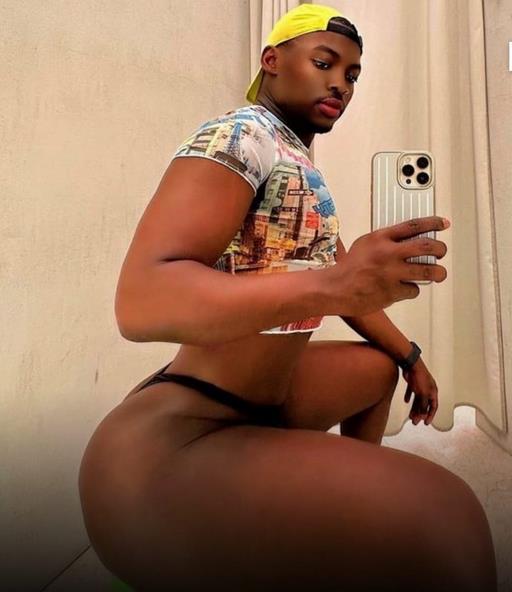 Image credit: VenasNews
Droppin' trow
Image credit: Tenor
When it comes to appreciating the male form, there's just something about a beefy booty that makes us all do a double-take, or maybe even a triple-take! We can't help but admire the confidence, strength, and fabulousness that come with it. It's like a work of art that demands applause wherever it goes.
Related:

Are you looking to hookup with an actual person, or if your goal is simply to fulfill a fetish?

The 46-year-old Latin heartthrob says he can't wait for people to see his badonkadonk.
So, if you want to stay up-to-date on all the latest juicy tidbits about booties, biceps, and the entire fabulous spectrum of gay life, why not subscribe to the Queerty newsletter? It's the sassy source of all things fun and fabulous. Join us as we celebrate the glorious diversity of the male form, one newsletter at a time!