Attention Little Monsters! We have potentially major Lady Gaga news for you…
Social media handle @PopCrave noticed that Gaga changed her profile picture on Twitter and Instagram over the weekend to a black and white image of the word "GAGA" spelled out in musical notes:
.@LadyGaga has changed her social media layouts in what appears to be another #LG6 tease. ?

Any guesses as to what it may mean? pic.twitter.com/ATDbn6a5Nq

— Pop Crave (@PopCrave) March 18, 2019
The profile pic change comes just a few weeks after the singer revealed her newest tattoo, which features the same exact image.
Many fans quickly noted that this is what Gaga has historically done every time she releases a new album.
Naturally, this led many to speculate that the A Star Is Born actress' sixth studio album will be a self-titled effort and stylized as "GAGA."
Y'all best believe LG6 is called GAGA. Like with ARTPOP, "new ink new album". I am BEYOND excited pic.twitter.com/FSLErDbOgW

— young, wild, balkanian (@ladygodga) March 18, 2019
No but seriously GAGA is such a perfect album title after a decade in the industry

— Lady Gaga 96 (@gagamonster96) March 18, 2019
Lady Gaga changes her banner and adds a photo. Me & every other Gaga fan: pic.twitter.com/ZCeZEm4vtA

— Squidward's Nose (@Squidwardsnose8) March 18, 2019
If #LG6 really is called #GAGA, and she's dropping the "lady" this era, I think we are in for one of the biggest POP albums in a looooooong time ?

— Anthony | Lady Gaga News (@antpats2) March 18, 2019
lady gaga is pregnant with herself, she's giving birth to #GAGA on the 28th march. pic.twitter.com/1TvD5wnnmo

— ???? (@fkajack) March 18, 2019
Fans have also been speculating that the album may feature collaborations with Rihanna and musician Bloodpop, since Gaga recently began following both of them on Instagram.
Of course, assuming makes an ass of you and me. We won't know for sure until Gaga makes the official announcement herself, which is expected any day now.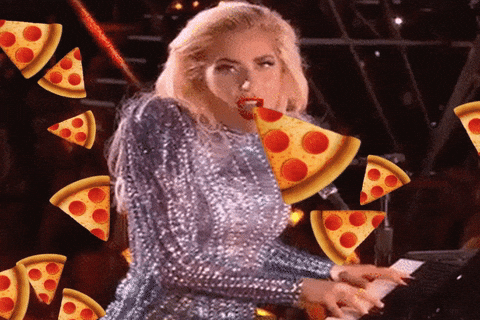 Related: R. Kelly slams Lady Gaga as "not professional" and unintelligent as public meltdown continues