Tyler Posey first shot to fame with MTV's hit series "Teen Wolf." Now, he's back on the small screen, this time appearing in Gregg Araki's steamy new Starz series "Now Apocalypse".
Posey, who identifies as straight, plays Gabriel, the gay love interest for the show's lead, Ulysses, played by actor Avan Jogia.
"I was excited to play a gay character, because I'm really comfortable with my sexuality," 27-year-old Posey tells Gibson Johns at AOL.
He adds: "I think it's cool that somebody could see me on the show and say, 'Hey, that kid is really comfortable with his sexuality, and he's going all for it and that can inspire me to love myself.'"
Asked his thoughts on the ongoing debate about straight actors playing gay roles, and Posey had this to say: "Does that mean that gay people are only limited to play gay roles and can't play straight roles? It puts lines and barriers around what we're trying to portray on the show of being fluid and open and everyone being accepted."
He continues, "I've been acting since I was a kid and I think I always just saw acting for what it is."
Prior to accepting the role, Posey says his agents went out of their way to make sure he was comfortable playing the role, especially given that it would involve quite a bit of nudity.
He recalls: "Honestly, I had a conversation with my reps before and they were like, 'Look, if you feel uncomfortable on set at all — there's a lot of nudity — give us a call,' and I was like, 'I think I'm going to be okay.'"
The day he arrived on set, he says he was "totally with it and didn't have a second guess about it."
"As soon as I committed to the project, I was all in. I'm shoving my tongue down some dude's throat, and I don't know how much else I can say, but we jerked off in the alley in the first episode. Bring it on."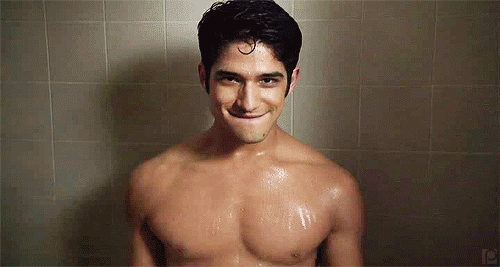 Related: Gregg Araki on his Starz series 'Now Apocalypse': "So now they go to a sex party…"