Rumors that Queer Eye co-hosts Antoni Porowski and Jonathan Van Ness are boyfriends have been swirling for a while. Then yesterday, Karamo Brown confirmed them to be true. Or so everyone thought.
Related: Antoni Porowski and Jonathan Van Ness confirmed as "a couple and in love"
Earlier this week, the Fab Five appeared on The Tonight Show with Jimmy Fallon, during which Porowski and Van Ness could be seen holding hands throughout. Later, Van Ness posted a backstage photo of himself and Porowski to Instagram. In the comments, Brown wrote: "I love you both! And for all who are asking. It's real. They are a couple and in love. First Fab 5 couple."
We said yesterday that there was a good chance the whole thing was an elaborate joke, and that the guys were just having fun drumming up publicity for the latest season of Queer Eye.

Turns out, that might be the case.
Or maybe not?
We're still not sure.
The whole thing has our heads spinning.
Van Ness took to Twitter to clear things up. Sort of. Yesterday, he tweeted: "Also for clarification, @antoni & I are a couple…. of very close friends who run a satirical couple account and may fall in love someday, but that day is not necessarily today. Love yew hauxs."
Also for clarification, @antoni & I are a couple…. of very close friends who run a satirical couple account and may fall in love someday, but that day is not necessarily today. Love yew hauxs

— Jonathan Van Ness (@jvn) July 31, 2019
To which, Porowski quickly replied: "Babe, what?! Um call me rn."
Babe, what?! Um call me rn

— Antoni Porowski (@antoni) July 31, 2019
We think we speak for everyone when we say…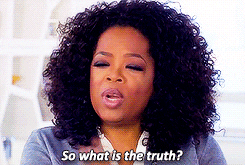 Related: Antoni Porowski leaves nothing to the imagination in Tom Ford's underwear