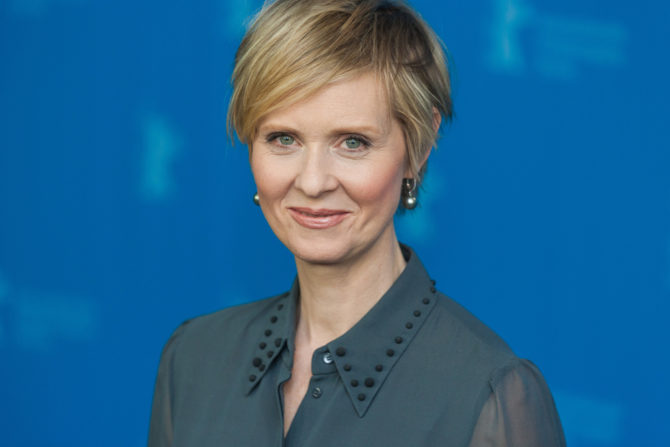 The majority of House Democrats from New York are calling on Democratic Gov. Andrew Cuomo to resign in the wake of mounting sexual harassment allegations being made against him and his botched handling of COVID-19 deaths at state nursing homes.
And everyone's talking about Cynthia Nixon.
As you may recall, the Sex and the City actress ran against Cuomo for the Democratic nomination to be Governor of New York back in 2018. But after being outspent 10-1, called an "unqualified lesbian" by another female politician, and accused of being an anti-Semite in a campaign mailer sent to heavily Orthodox Jewish communities, she lost by a whopping 30 points.
In 2019, Nixon told Time she never really expected to win the nomination, calling her odds "very, very small," given Cuomo's strong political ties and deep pockets. "It was very scary," she said about going up against him. "It was very hard on me. It was very hard on my family."
But it looks like she may be getting the last laugh now that his political career appears to be over after a sixth woman has come forward to accuse him of sexual misconduct. Nixon's name has been trending all afternoon on Twitter.
Here's what people are saying…
At least when cynthia nixon grabs titties it's consensual

— Thomas Valenti (@tommyvalenti92) March 12, 2021
Graham Gremore is the Features Editor and a Staff Writer at Queerty. Follow him on Twitter @grahamgremore.