Former teeny bopper Aaron Carter had quite the weekend. First, he made headlines when he tweeted that he's identified as bisexual for more than half his life:
This doesn't bring me shame, just a weight and burden I have held onto for a long time that I would like lifted off me.

I grew up in this entertainment industry at a very young age and when I was around 13-years-old I started to find boys and girls attractive.
24 hours later, his girlfriend of a year, Madison Parker, dumped him. And from what it sounds like, he dumped her, too. It was mutual dumpage. Reps for both parties confirmed the split:
 Aaron and Madison love each other and respect one another dearly. It was a mutual decision and Aaron's personal statement released speaks for itself. Now back to the music.
The breakup comes just weeks after Carter was arrested under suspicion of driving under the influence and possession of marijuana. Parker was riding in the passenger seat at the time and was also taken into custody.
When it rains, it pours.
In other Carter news, a lot of people mistakenly tweeted that the 29-year-old singer was gay, even though he clearly stated that he is attracted to men and women:
Oh wow Aaron Carter just came out of the closet. I honestly didn't remotely suspect him of being gay, but I'm so proud of him coming out ???

— ? (@britneyvibes) August 6, 2017
Why is it news that Aaron Carter is gay?

I could've told you that

— Jason McKinley (@jawesomeberg) August 7, 2017
Aaron carter is gay and now the song I Want Candy will never be the same

— Nicole Helene (@Colieycole) August 6, 2017
When you find out your 8-yr-old crush Aaron Carter is gay&you realize you no longer have a chance&nothing is the same #LanceBassalloveragain

— Candace (@Candyass23) August 6, 2017
Many others were quick to point out that being bisexual is different from being gay:
aaron carter coming out as bisexual while everyone's tweeting "aaron carter is gay!!!" is an exact example of what bi erasure looks like

— kya (@nykaiya) August 6, 2017
If Aaron Carter comes out as bisexual, and you immediately tweet that he is gay, then he ain't the one who's confused.

— John Fugelsang (@JohnFugelsang) August 6, 2017
Yall aint shit. Aaron Carter did not come out as gay. He most def said he likes both women and men. Yall love to ignore bisexuality.

— the Tea in LGBT (@KingChrystina) August 6, 2017
aaron carter: [talks about finding boys and girls attractive]
people: aaron is gay!!!!

this is what bisexual erasure looks like.

— brittany (@mishcolins) August 6, 2017
So just to clear up any lingering confusion: Aaron Carter identifies bisexual, not gay.
Oh, and he's single.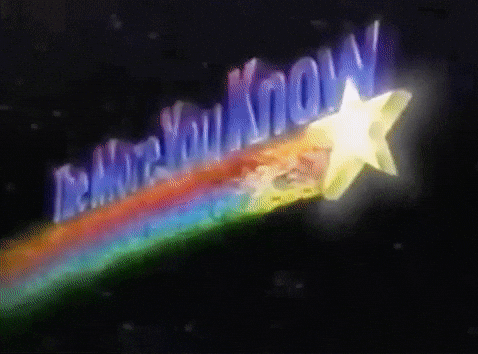 Update: Aaron would like you to know the couple did NOT break up today, but rather a week ago. It was merely announced today. This. Changes. Everything.
I was never dumped. It was a very amicable split over a week ago and we will both always love each other. All is well. #MovingForward ?? https://t.co/8AHZemlL6i

— Aaron Carter (@aaroncarter) August 7, 2017