More than 2,600 celebrities are immortalized on the Hollywood Walk of Fame, including many LGBT icons. (Make that many LGB icons — we're still waiting for transgender talents to get their due.)
Here are 10 of the most notable, starting with a television mastermind who's getting his star next week.
Ryan Murphy
The über-producer of Nip/Tuck, Glee, American Horror Story, Pose, and umpteen other TV shows will get his star on December 4 — capping off a landmark year in which he signed a $300 million deal with Netflix
RuPaul
Mama Ru got a star in March, with presenter Jane Fonda saying that the drag queen's star should be "at least three sizes bigger" than any anyone else's. "Because I don't think anyone else has ever launched an industry like RuPaul has," she explained.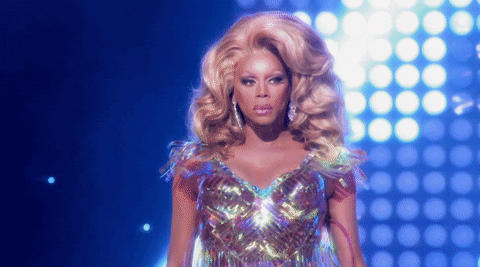 Lee Daniels
You may know this sexually fluid writer-director as the co-creator of the TV shows Empire and Star, but he also produced the film Monster's Ball and wrote and directed the movies Precious and The Butler. Daniels got his star in 2016.
Jim Parsons
The Big Bang Theory is one of the most successful sitcoms ever, thanks in no small part to this actor's comedic genius. But Parsons, who was honored with a star in 2015, also showed his serious side in The Normal Heart both on Broadway and on TV.
Related: Jim Parsons' first move after 'Big Bang Therory' to create & star in new gay-themed TV show
Ellen DeGeneres
DeGeneres came out as gay in 1997, at a time when doing so still spelled career suicide for an actor. But she rebounded with her eponymous talk show in 2003 and became even more famous, and that resilience paid off with a Walk of Fame star in 2012.
Ricky Martin
We've been "Livin' La Vida Loca" with this pop heartthrob for the past two decades, and his Emmy-nominated turn in The Assassination of Gianni Versace: American Crime Story only made us love him more. Martin got his star in 2007.
George Takei
Takei has used his Star Trek stardom — for which he got a star in 1986 — as a platform for human rights advocacy, drawing upon his experience being relegated to an U.S.-run Japanese internment camp during World War II. May he live long and prosper.
Related: George Takei brutally takes down Trump's transgender military ban
Elton John
Sir Elton has sold more than 300 million records and released more than 50 Top 40 hits in his decades-long career, and he received his star in 1975. He's currently on a farewell tour, but we're hardly ready to say goodbye.
Tallulah Bankhead
This actress, who once described herself as "ambisextrous," got her star in 1960 in recognition of an illustrious career that included roles in Alfred Hitchcock's Lifeboat and Broadway's The Skin of Our Teeth.
Rock Hudson
This star of Giant and Dynasty brought awareness to the "silent epidemic" when he came out as an AIDS patient in 1985 — 25 years after getting his star on the Walk of Fame.