Anti-LGBTQ Rep. Victoria Spartz of Indiana has been gunning for a spot on the GOP's list of biggest trolls, alongside people like Lauren Boebert, Madison Cawthorn, Matt Gaetz, and Marjorie Taylor Greene, since first taking office in 2021. And she's finally starting to make some headway!
Spartz, who has a 100% rating with the antigay hate group Indiana Family Institute, topped the nonpartisan website Legistorm list of "Worst Bosses in Congress" last year for having the highest turnover rate among aides, and she's already on track to nabbing the coveted top spot again this year.
According to Politico, the 43-year-old has been bleeding staffers left and right. Four of her aides have quit in the last month and another one departed earlier this spring, leaving the first-term lawmaker with a skeleton crew to run her office.
Not only that, but GOP leadership is apparently deeply concerned about the issue and has tried addressing it with her at least twice. But nothing seems to be getting better.
Politico spoke to eight people, including several former staffers, who described Spartz's office as an "unhealthy work environment" with an "unpredictable boss" whose temper can "rocket from tepid to boiling."
"Manic is a correct description," one former staffer alleges. "The reason for [former aides] departing after a short time was because of her."
According to insiders, Spartz frequently swears at aides, belittling their intelligence and berating them in front of others. On more than one occasion, she compared their writing abilities to elementary school students and said her kids were smarter than them.
"That's the common theme: Staffers do their job, and then Victoria comes in saying that they have no idea what they're doing, that they are morons, calling them 'idiots,'" explains another former staffer. "Senior staff was amazing. That staff was really trauma bonded … we've all been through some sh*t."
The most recent senior staffer to quit was chief of staff, Renee Hudson, whose last day in Spartz's office was Friday. Hudson was well-liked among her colleagues, who praised her for being the "gold standard" for a boss, noting her ability to shield them from Spartz's abuse. Now that she's out of the picture, they fear things will only get worse.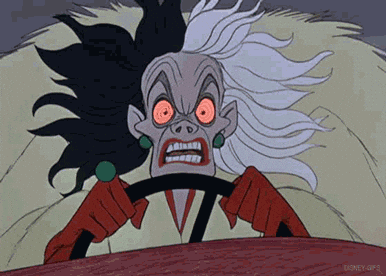 Spartz, who just won an uncontested primary last week ahead of likely reelection in a safely red district, responded to the report by saying she's "not for everyone."
"I'm grateful to my current and former staff," she said in a statement. "I work extremely hard at a pace that is not for everyone. I remain focused on working hard for the people of Indiana."
Last year, the congresswoman gave a transphobic speech on the House floor when she voted against the Equality Act, going over her allotted time to say the bill would force women to share "traditionally women-only spaces with biological men even if a biological male fraudulently gains access."
She also it threatened female athletes' safety as "men, biologically, are stronger than women" and because "biological males and biological females are materially different" before concluding by saying that, despite its name, the Equality Act was "a giant step back" for equal rights and posed a major threat to religious liberty.
In its current form, the broadly written so called Equality Act creates potential inequality for women. Also, this is yet another bill which didn't go through the proper process and was sent directly to a vote by @SpeakerPelosi. pic.twitter.com/28Ikph65Gt

— Rep. Victoria Spartz (@RepSpartz) February 25, 2021
It should come as no surprise that Spartz also opposes adding sexual orientation to nondiscrimination laws, believes antigay Christian values should be used as the framework for all government, and thinks too many "special interest groups" (read: Black people) use the "race card" to achieve political gains.