In case there were any lingering uncertainties about how the vast majority of LGBTQ people feel about Ivanka Trump, those doubts can now be laid to rest.
Yesterday evening, the first daughter tweeted how "proud" she was to support her LGBTQ friends and Americans and wishing everyone a "joyful" Pride month:
Logging back on after Shavuot, wishing everyone a joyful #Pride2017. This month we celebrate and honor the #LGBTQ community.

— Ivanka Trump (@IvankaTrump) June 2, 2017
I am proud to support my LGBTQ friends and the LGBTQ Americans who have made immense contributions to our society and economy.

— Ivanka Trump (@IvankaTrump) June 2, 2017
The tweets came just hours after it was announced her dad would not issue a Pride month proclamation and instead issue a proclamation for "Great Outdoors Month."
Ironically, this announcement was made on the very same day Trump said the U.S. would be pulling out of the Paris Agreement, an international commitment to mitigate global warming signed by 194 countries.
Sadly for Ivanka, literally nobody seemed to be having her well wishes.
Check out some of the responses…
Are u serious???

— Tituss Burgess (@TitussBurgess) June 2, 2017
— Carlos Maza (@gaywonk) June 2, 2017
you aren't our friend.

— Tim Federle (@TimFederle) June 2, 2017
— Roland Scahill (@rolandscahill) June 2, 2017
Ivanka Trump is the kind of white girl who keeps saying she loves gay people & also thinks their only purpose in life is to do her hair

— Molly (@bitchyologist) June 2, 2017
Your LGBTQ friends? pic.twitter.com/B1lpLPj4E7

— Gabe Ortíz (@TUSK81) June 2, 2017
I hate how she brings Shavuot into it. Jews have suffered enough – we don't need her bs now

— lisagreenwald (@lisagreenwald) June 2, 2017
— Jon Adams (@prasejeebus) June 2, 2017
Ivanka Trump's tweet about LGBTQ pride is just as disjointed as her speech about female empowerment in Saudi Arabia ???

— laura + some designs (@lauradesignsx) June 2, 2017
— amy (@arb) June 2, 2017
I'd thank you for your tweet but I'm kind of busy getting deprogrammed in conversion therapy.

— Tracy E. Gilchrist (@TracyEGilchrist) June 2, 2017
She's gonna be really pissed when global warming melts her champagne popsicles.

— Jakvar Austin (@JakvarAustin) June 1, 2017
— Kristy Puchko (@KristyPuchko) June 2, 2017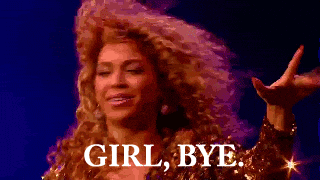 Related: The reviews of Ivanka Trump's book are in, and they're brutal