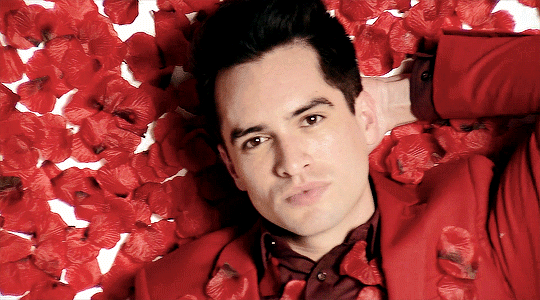 In a new interview with PAPER magazine, Panic At The Disco's Brendon Urie is opening up about his sexuality. And guess what? He likes guys! And girls! And people, in general!
"I'm married to a woman and I'm very much in love with her," Urie says, "but I'm not opposed to a man because to me, I like a person."
He continues, "Yeah, I guess you could qualify me as pansexual because I really don't care. If a person is great, then a person is great. I just like good people, if your heart's in the right place. I'm definitely attracted to men. It's just people that I am attracted to."
In 2013, Urie revealed that he had "experimented" in bisexuality but that he still identified as "straight."
"I guess, if I had to classify myself, I'd say I'm straight," Urie said at the time. "But I have, in the past, experimented in other realms of homosexuality and bisexuality. Overall I'm more attracted to women. … It's fun to dabble!"
Well, not anymore!
Speaking to PAPER, Urie says he longer identifies as straight. Instead, "I guess, this is me coming out as pansexual."
Welcome to the family, man!
Related: Panic! At The Disco's Brendon Urie Is Married To A Woman, Would Still Make Out With Ryan Gosling