The catfight between Vice President Mike Pence (and his homophobic wife, Karen/Mother) and out 2020 hopeful Pete Buttigieg continues.
Quick recap: It all started last Sunday when Buttigieg gave an inspiring speech at the Victory Fund's LGBTQ brunch in Washington, D.C., where he said:
My marriage to Chasten has made me a better man and yes, Mr. Vice President, it has moved me closer to God. … If you have a problem with who I am, your problem is not with me. Your quarrel, sir, is with my creator.
Both Mike and Karen Pence responded to the remarks by accusing Buttigieg, who, like them, is a Christian, of attacking their faith and trying to stir up drama for attention.
Related: Karen Pence accused Pete Buttigieg of using her husband for attention. It didn't go well for her.
In an interview with CNBC, Pence said Buttigieg should "know better" than claimed they had "a great working relationship" when he was governor of Indiana, a sentiment Buttigieg doesn't seem to share.
People will often be polite to you in person, while advancing policies that harm you and your family. You will be polite to them in turn, but you need not stand for such harms. Instead, you push back, honestly and emphatically. So it goes, in the public square.

— Pete Buttigieg (@PeteButtigieg) April 9, 2019
Well, yesterday, the 37-year-old mayor of South Bend, who has seen his poll numbers skyrocket in recent weeks, sat down with Ellen to talk about his squabble with the VP.
"I'm not critical of his faith," Buttigieg told Ellen. "I'm critical of bad policies."
He continued: "I don't have a problem with religion. I'm religious, too. I have a problem with religion being used as a justification to harm people and especially in the LGBTQ community."
Related: Mike Pence butthurt over Pete Buttigieg's mean comments about him, says he should "know better"
"So many people, even today, feel like they don't belong," Buttigieg added. "You can get fired in so many parts of this country just for who you are. And that's got to change."
Buttigieg went on to say he's really "not interested" in carrying on this catty back-and-forth with the butthurt vice president. He has much more important things to do. Like, say, running for president.
But, he said, "If he wanted to clear this up he could come out today and say he's changed his mind, that it shouldn't be legal to discriminate against anybody in this country for who they are."
"That's all."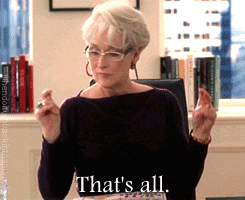 In other Buttigieg news: A new poll found he is now in third place among New Hampshire Democrats, just behind former Vice President Joe Biden and Senator Bernie Sanders.
The poll was conducted by the Saint Anselm College Survey Center and surveyed more than 600 New Hampshire residents, with more than 300 saying they plan on voting in the Democratic primary.
Political insiders have long identified the New Hampshire primary–one of the earliest in the nation–as vital to establishing momentum in the coming primary race.
Watch Pete's full interview with Ellen below.
Related: Mayor Pete Buttigieg rises to 3rd in new poll among Democratic voters