View this post on Instagram

 
Things continue to spiral downward for Jussie Smollett.
On Friday, a grand jury indicted the Empire star on 16 felony counts claiming he falsely reported he was a victim of a racist and homophobic attack.
These new charges are in addition to the previous charge of filing a false police report for which he pled not guilty and was released on $100K bail.
While Smollett maintains he did not stage the attack, the 36-year-old was written out of two episodes of the Fox series and producers are reportedly considering re-casting the role entirely.
Although no decision has been made, here are five out gay actors (apologies to the two Nigerian brothers) who could potentially step into Smollett's shoes and take over the part of Jamal Lyon.
 

View this post on Instagram

 
While we can't vouch for his acting, the queer rapper definitely has the singing chops to fill the role of Jamal. Last year the 31-year-old was reportedly set to make his big screen debut in an indie film entitled Ships Passing in the Night, but that role has yet to materialize. Since it's been almost three years since Ocean released his last album Blonde, jumping on the Lyon train could be just the kind of exposure to take his stardom to the next level.
 

View this post on Instagram

 
The loud & proud former Love & Hip-Hop star has been very vocal believing Smollett's alleged assault was all a hoax from the get-go. He also claims Smollett had a hand in banning him from ever appearing on Empire, so it's not much of a stretch to think the 35-year-old would take pleasure in stealing his job and showing the world a side of himself they haven't already seen in Paper magazine.
3. Brian Michael Smith
 

View this post on Instagram

 
Empire could contribute to more trans visibility on broadcast television by casting Smith as Jamal.
Smith – who came out as a transgender man in 2017 – currently stars as a trans police officer on OWN's Queen Sugar. Prior to that, he played cis characters on Girls and Blue Bloods.
Interestingly, while Empire doesn't currently feature any trans stars in regular roles, its spin-off Star features transgender actress Amiyah Scott as Queen Latifah's trans daughter.
4. Jeffrey Bowyer-Chapman
 

View this post on Instagram

 
Chapman may be the most natural replacement for Smollett simply because they've worked together in the past.
While fans know Chapman from Unreal, American Horror Story: Apocalypse and guest judging on RuPaul's Drag Race, they may not be as familiar with his performance alongside Smollett in the gay romantic comedy The Skinny. In the 2012 film, the two actors played former college friends that reunite for gay pride weekend in NYC.
This prior history may work in Chapman's favor if he were to take over the role simply because it might be the one choice Smollett has least issue with …or most!
5. Billy Porter
 

View this post on Instagram

 
At 49, the Pose star may be too old to play middle son Jamal Lyon. Then again, we'd be willing to suspend disbelief (um, it is Empire after all!), because in Porter's hands the weekly fashion battles between Jamal and Cookie (Taraji P. Henson) would be absolutely legendary, boo boo kitty!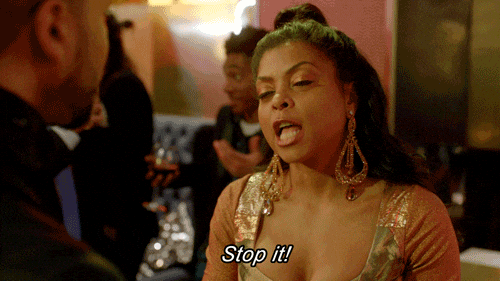 Who do you think would make a good Jamal on Empire? Sound off in the comments section below…