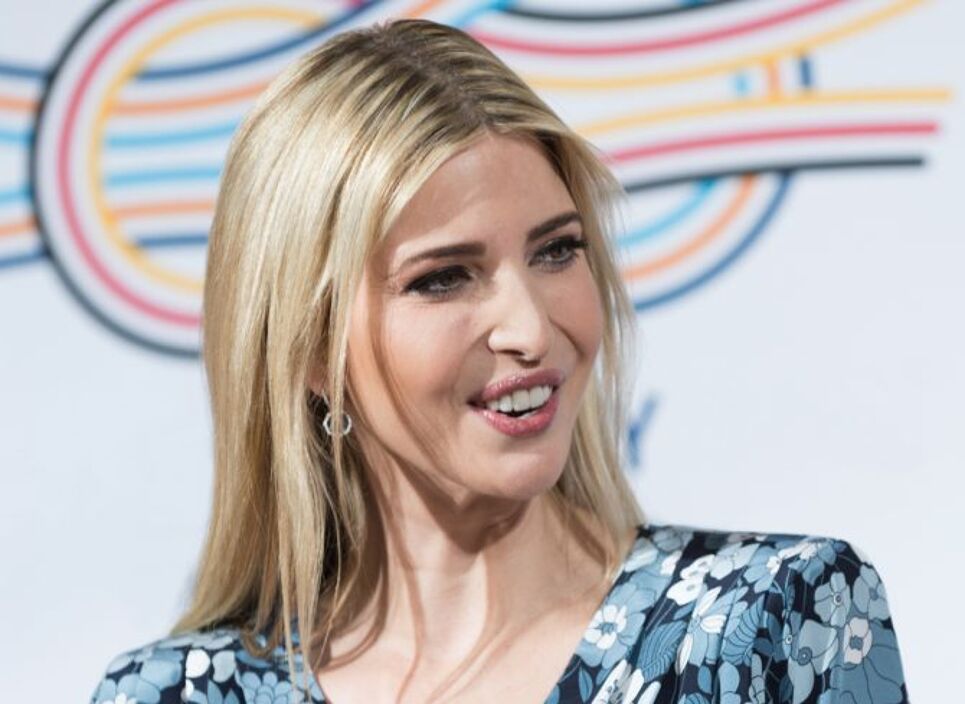 Today marks the nineteenth anniversary of the September 11 attacks and, of course, Ivanka Trump couldn't let such a somber day pass without drawing attention to herself.
This morning, the first daughter tweeted "Never Forget" along with an American flag and a picture of the Statue of Liberty and the Twin Towers at sunrise.
Now, for a normal person, this would be a perfectly acceptable tweet.
But Ivanka Trump is not a normal person.
She's the daughter/senior advisor to the man who celebrated the fact that his building became the tallest skyscraper in New York City after the Twin Towers fell then repeatedly lied about witnessing hundreds of Muslims cheering about the terrorist attacks from Jersey City.
He also used the tragedy to personally enrich himself and his family and made light of the whole thing in a since-deleted 2013 tweet about "losers" and "haters."
Oh, and his administration, of which Ivanka is one of the highest-ranking members, siphoned almost $4 million from the 9/11 first responders fund, according to documents  obtained by the New York Daily News this week.
Twitter did not waste any time reminding Ivanka of these uncomfortable facts…
Never forget how appalling Trump is, appalling then, appalling nowhttps://t.co/5U9L7blarP

— Orrite Then (@OrRite_Then) September 11, 2020
"Forty Wall Street…was, actually, before the World Trade Center, was the tallest. And then when they built the World Trade Center it became known as the second-tallest, and now it's the tallest."

A narcissist speaking, on 9/11, about his NYC building:pic.twitter.com/waXEjrDLkB

— Justin Hendrix (@justinhendrix) September 11, 2020
Also Trump: "Hey, I watched when the World Trade Center came tumbling down. And I watched in Jersey City, New Jersey, where thousands and thousands of people were cheering as that building was coming down. Thousands of people were cheering."

— Mary Peterson (@maryspeterson) September 11, 2020
I'll never forget. Plus, I'll never forget that this is how Daddy behaved when he attended the Flight 93 September 11 Memorial Service in Shanksville, PA on 9/11/18 pic.twitter.com/RuPOTHg0p0

— JMPanz (@JeannePancurak) September 11, 2020
We won't. I for one will never forget your daddy bragging about his crappy building being the tallest now that the Towers were gone. Or his statement that he lost "hundreds of friends". Or his lying about seeing "thousands of people cheering" meaning Muslims.

— Camille Duran (@CamilleLarou) September 11, 2020
— Okkie Tenggala (@okkie48) September 11, 2020
Damn right, I'll never forget! pic.twitter.com/D1DZnJGzCH

— Patti Peterson (@pattipetersonny) September 11, 2020
You and your dad are stealing resources from 9/11 responders. https://t.co/NWVjlwZCde

— John de Guzmán (@johndeguzman) September 11, 2020
We can't forget Daddy doing phone interviews that day, and being elated that his building was the tallest ones in Manhatten because of the event. How he lied and said he removed rubble, and saw Muslims standing around cheering.

— Sidney Cade (@sidneycade2) September 11, 2020
Never Forget the day your dad got the tallest buildings in lower Manhattan. https://t.co/3rxf28Jdrh

— Ryan Davis (@RyanNewYork) September 11, 2020
On an unrelated note, if you haven't registered to vote yet, please do! There's still time. More info on how to do so HERE and HERE.
Related: Ivanka tweeted a video of Jared on a commercial flight and, of course, he's not wearing a mask