You may recognize Max Emerson as the male model who stood completely nude in the middle of a laundromat for Adore Delano's "DTF" video. Or maybe you know Max from the delightfully NSFW-yet-educational video about smoothing out your VPL. (That's visible penis line for those not in "the know".)
But that changes today. From this point forward, you will remember Max Emerson for getting nude and humping a couch in a collaborative project with avant garde filmmaker and erotic photographer Joseph Lally. As part of his eight-part Beauty series for fashion film house SHOWstudio, Lally has tapped Emerson for a "performance" in the second episode.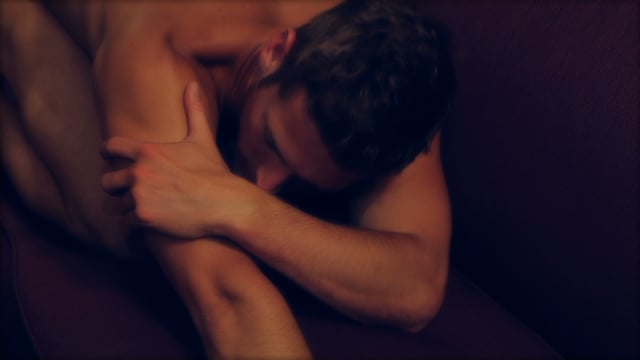 Of the series, SHOWstudio says:
"Following on from his rolling Soap Opera, avant garde filmmaker Joseph Lally offers up a new series in his signature dark, dystopian, raw style. 'Beauty' features performances from the likes of Daphne Guinness, Max Emerson and Drew Hudson, and focuses on 'the fashion industry and its dependence on the objectification of beauty,"' to quote Lally."
The thirst is real. You can watch the video here (NSFW).And, if you love him as much as we do, you can follow Max Emerson on X (formerly Twitter) and Instagram.
Related:

Brazilian artist Jonathas de Andrade is getting people's panties in a bunch with his new $50K installation.

Three queer contemporary artists reveal what inspires them and why they feel it's vital to express sexuality through their work.
Want a personal notification each time Max Emerson gets nude? Say no more! Subscribe to the Queerty newsletter, where underwear models are one of our favorite topics.