This just in: Melania Trump is allegedly not a fan of her stepdaughter, Ivanka. And the feeling might be mutual.
According to a bombshell report published by Vanity Fair, multiple sources close to the first family say there has been a growing tension between the 46-year-old first lady and her 35-year-old stepdaughter in recent months.
"Two sources in fashion and media have observed a frostiness between the two," the magazine reports.
A frostiness? We can't imagine where that possibly stems from…
According to the sources, the tension comes from Ivanka's "intense personal will to power," which has resulted in her cozying up to her dad and assuming many of the responsibilities of the first lady, including having her own White House office and regularly meeting with powerful world leaders.
But other sources say Melania is not the least bit interested in being First Lady, and that she's simply being dragged along on Donald's ego trip against her will.
"She never wanted this, and never had any interest," a source reveals to the magazine.
Again, we have no idea where anyone would get such a preposterous idea.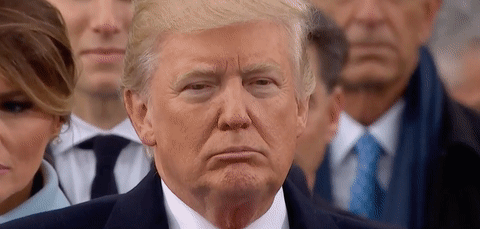 Vanity Fair suggests Melania has been doing her "best" to ignore her new reality by staying cooped up with her son, Barron, in her multi-million dollar penthouse palace in New York City and eschewing as many official events as possible.
She was also noticeably absent on the campaign trail, not attending the majority of her husband's rallies and "the speeches she gave could be counted on one hand." Unlike daughter Ivanka, who stood by her father during the entire campaign, even when she was nine months pregnant.
"Even those First Ladies who evaded the spotlight—such as Bess Truman, Mamie Eisenhower, and Pat Nixon—graciously and publicly stood by their men," A. Scott Berg, Pulitzer Prize-winning author of Wilson, the best-selling 2013 biography of Woodrow Wilson, tells Vanity Fair.
Berg adds: "A nation now wonders what role, if any, the new First Lady might play in its life. So too, perhaps, does her husband."
Related: Trapped in a gilded cage: Does Melania Trump deserve our sympathy?