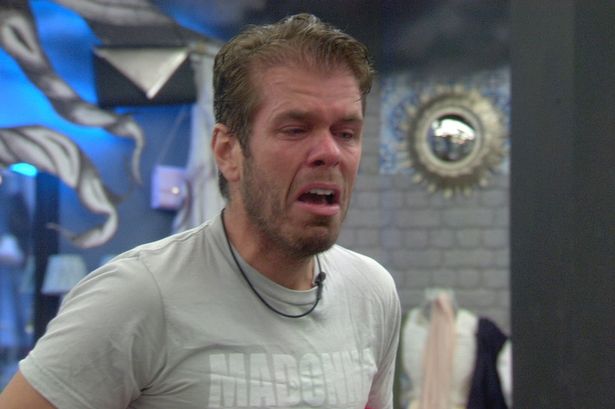 Perez Hilton had his Twitter suspended. And it's all Taylor Swift's fault! Now, he claims he's the victim of bullying.
In a YouTube video posted yesterday, Hilton rants that Swift and her record label lobbied to get him suspended from Twitter. It all started when he reposted an article about the tracklist for Swift's latest album.
"Taylor Swift's fans started posting all over social media an alleged tracklist for her new album," the 39-year-old blogger explains. "I didn't know if it was real or not. If it was real, who cares? It was a photo of a guy's hand holding the back of a copy of the album."
Related: Perez Hilton shames Renée Zellweger for not having children, 'I have something she doesn't have'
Hilton says he reposted the photo and immediately received a "take-down notice" from Swift's label, Universal. Shortly after that, his account was suspended.
"The album comes out in two days and you're suspending me for promoting your album," he snarls in the video. "It's a freaking tracklist!"
"It's not even a direct image that was uploaded," Hilton continues. "It was a photo of a photo of a man holding the back of the CD!"
In the video, Hilton calls the timing of Twitter suspension "mind-boggling," especially given the number of bloggers and journalists who say they have also been bullied by "the Taylor Swift machine."
Related: Perez Hilton breaks down in tears after being fired: "I'm sorry to my kids!"
Earlier this week, the ACLU spoke up on behalf of blogger Meghan Herning, whom Swift's lawyers recently threatened with a defamation lawsuit after Herning wrote a post linking Swift's music to white supremacy.
Hilton adds that now he, too, has become a "victim" of the singer's wrath and that's "lame" and "really dumb".
"I just think the people at her label are making some really dumb decisions and I have been the biggest Taylor Swift supporter for a decade," he grumbles.
You will all be relieved to know that Hilton's Twitter account has since been reactivated.
Watch Hilton whine below. Or don't.