Dr. Oz wants voters to know that he's just like them! Except he's not actually just like them… as evidenced by his recent trip to the grocery store.
The TV doctor, who is currently running for U.S. Senate in Pennsylvania despite living in New Jersey, is being widely ridiculed on social media after posting a video of himself inside a grocery store buying ingredients for crudité and complaining about the prices, which he says President Biden is responsible for.
"I'm doing some grocery shopping," Oz, wearing a navy cotton henley tucked into black dress pants, says. "I'm at Wegner's"
(He means Wegman's.)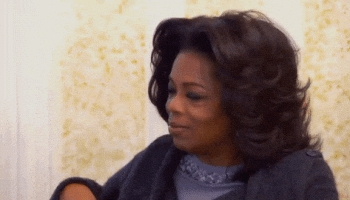 "My wife wants some vegetables for crudité. Right? So, here's a broccoli. That's two bucks. Well, that's a ton of broccoli there," he continues. "There's some asparagus. That's $4. Carrots. That's four more dollars."
"That's $10 of vegetables there! And then we need some guacamole. That's $4 more! She loves salsa, yeah, salsa there. $6? Must be a shortage of salsa. Guys, that's $20 for crudite! And this doesn't include the tequila. I mean, that's outrageous! We got Joe Biden to thank for this."
Inflation is hurting American families. Under Joe Biden, gas prices are skyrocketing and food prices are rising. We must stop the reckless spending. This is outrageous! Thanks a lot, Joe. pic.twitter.com/8kNil6upn8

— Dr. Mehmet Oz (@DrOz) April 6, 2022
Oz posted the video shortly after his campaign released his most recent financial disclosure statement that lists his wealth at more than $400 million, which would make him one of the wealthiest Senators if elected (God forbid).
Related: Dr. Oz is running a more abysmal campaign than Caitlyn Jenner did, if that's even possible
This is just the latest embarrassing thing to happen to the cardiologist on the campaign trail. In January, he was widely ridiculed for posting a video of himself incorrectly performing a blood pressure check on a man at the Pennsylvania Farm Show. This was shortly after his wife, Lisa, was caught cursing out a reporter without realizing she was still on the phone.
Now, the responses to Dr. Oz's grocery store meltdown…
Cardiac surgeon and tv host living in these two mansions complaining about spending $20 on vegetables is priceless. BTW, if wife sent you out to the store, who's filming? Try using a basket next time, it's what the simple folk do. https://t.co/7r1avZDHJx

— (((DonnaZimmerman))) (@donna_zimmerman) April 7, 2022
This guy is roaming around a New Jersey grocery store (where he lives, not Pennsylvania) without a shopping cart complaining about the price of salsa.

— CK (@HRCDemocrat) April 6, 2022
I'm sure he just dumped it all on a shelf for someone else to put back, after they stopped filming.

— DawnO 💙🇺🇸 (@dmol79) April 7, 2022
Hahahah. This video is so damn embarrassing. Your outfit alone is reason enough for you to get the hell out of PA. You don't even live here! This is probably the first time you ever stepped foot in a grocery store & it was to make some stupid shit like this? Dr. Oz is a fraud. Ew

— Kyla In The Burgh 🏴‍☠️🔥 (@KylaInTheBurgh) April 6, 2022
He don't even know that there are carts for groceries shopping pic.twitter.com/NAgW3OyBRY

— Serge Lan (@sergelan1973) April 6, 2022
That particular salsa is awful, btw.

— Debbie J. (@Lily_61Warren) April 7, 2022
Here in PA we simple folk call it a veggie platter.

— Yinzer_Girl! (@ace_maddie) April 6, 2022
Clearly you don't know how to shop. I just got all the same stuff for ~$10. Don't be lazy, make your own guac dude. pic.twitter.com/YVffpkJG3M

— mamacita (@mamacta7) April 7, 2022
"I haven't been to the grocery store myself in 15 years, but I'm going to today, and boy am I going to tuck my shirt into my pants. I'm going to tuck them in good!"

— Aaron Masser (@aaronmasser) April 6, 2022
Who says 'A' broccoli?

— Yinzer_Girl! (@ace_maddie) April 6, 2022