An explosive exposé about Jerry Falwell Jr. published by Politico reveals a smutty side to the evangelical leader that many would consider unbecoming for the president and chancellor of the world's largest Christian college.
According to multiple current and former employees of Liberty University, most of whom spoke under anonymity due to ironclad non-disclosure agreements, Falwell runs a "totally dysfunctional organization" and is "very, very vocal" about his sex life around the office.
One former university official recounted an awkward car ride he took with Falwell about ten years ago.
"All he wanted to talk about was how he would nail his wife, how she couldn't handle [his penis size], and stuff of that sort," the former official said.
Others allege that Falwell frequently texts sexually explicit messages to male colleagues, including sending them racy photos of his wife Becki in various sexual poses.
One of the alleged photographs featured Becki dressed in a sexy French maid costume.
Related: There's so much to unpack in this video of Jerry Falwell Jr. and his 'personal trainer'
Falwell allegedly meant to send the photo to his and Becki's personal trainer, Ben Crosswhite, as a sort of "thank you" for helping her to reach her fitness goals, but he accidentally sent it in a group text to a bunch of other people.
Falwell denies this ever happened, telling Politico, "I never had any picture of Becki Falwell dressed in a French maid uniform and never sent such a non-existent photo to Ben Crosswhite."
Though the claims do compute somewhat with a report published by the Miami Herald earlier this summer that confirmed at least three photos of Becki "in various stages of undress" exist.
Two of them were taken at the family's farm in Virginia and the third was taken at a vacation lodge in Florida.
Many of the sources also told Politico they were uncomfortable with the couple's relationship to Crosswhite, who was offered a sprawling, multi-million dollar, 18-acre fitness facility belonging to the non-profit university plus an additional $650,000 from the university for almost nothing in return.
One of the people familiar with the sweetheart deal said, "We gave Ben everything he asked for."
Crosswhite declined to comment to Politico about the deal or his relationship with Falwell, though when the story first broke last month, he did put out a statement saying: "My wife and I consult each other before every major business deal and we bought the complex from Liberty together. My wife and I both work around the clock to make our business succeed."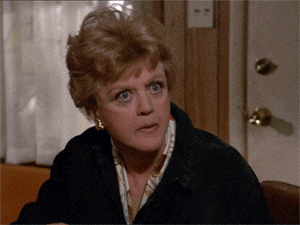 Related: Can we talk about all the gay culture happening on Jerry Falwell Jr.'s Instagram page?