A recent study found that gay couples are vastly happier in their relationships than straight couples. Now, another study has found they're better at sex, too.
The new study comes out of Indiana University. Researchers spoke to more than 2,000 LGB people and 50,000 straight people across the United States. Here's what they found:
Gay men orgasm 89% of the time during sex.
Lesbians are not far behind at 86%.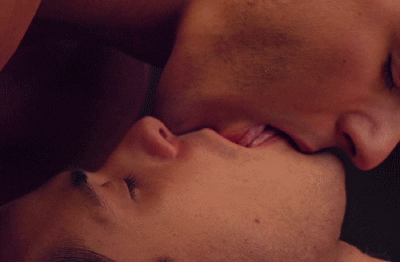 Now, let's compare that to heterosexuals.
Straight dudes were the most likely out of anyone to say they "usually always orgasmed when sexually intimate," doing so 95% of the time.
But straight women fared much worse. They climax a paltry 65% of the time.
That means only 65% of heterosexual intercourse results in both partners having an O. The other 35% of the time, someone is left unsatisfied.
The obvious takeaway from this is that, if we use orgasms to measure the success rate of sexual intercourse, gay and lesbian people do sex better. Much better. 21% to 24% better.
Now what about bisexuals? Well, those numbers aren't quite as good.
While bisexual men fare pretty well, orgasming 88% of the time during sex, bi women are not as fortunate. They're about on par with straight women, orgasming at 66% of the time.
Bisexuals are often found to have the lowest life satisfaction among LGBTQ people.
Related: Study finds 'double discrimination' and loneliness disproportionately affect bisexuals