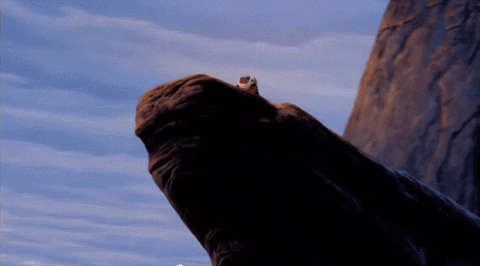 We love a good April Fools' Day joke. Who doesn't?
We pulled a pretty good one over our readers last weekend about
Tiffany Trump launching a gay lifestyle brand
. (For the record: She's
not.
)
Similarly, our friends over at PinkNews tricked folks into thinking Disney's new live-action remake of The Lion King would feature a gay Simba.
Most people picked up on the joke. But there were some who were genuinely upset about the idea of Simba the lion being a homosexual. Naturally, they took to Twitter to express their outrage. Some people continued tweeting about it days after it was revealed to be a joke.
Let's take a looksy…
Simba better not be gay in the lion king cause he wasn't gay before. Nothing against gays but thats unnecessary

— Ortiz?? (@ortiz_S3) April 1, 2017
I will be pissed if Disney makes Simba gay and rerelease Lion King. At this point, trans and homosexuality is being forced.

— SYD? (@_lilsyd) April 2, 2017
So why is Simba gay in the New lion king movie ??????????like c'mon gay ppl ? yall ass Tweakin now, Lion King don't got shit to do wit y'all

— RACKZ?? (@marieon_) April 3, 2017
Bruh they are really making the lion king gay. I don't understand.

— ?? Plutonian™ (@RetroSpacely) April 4, 2017
Simba gay now. Who fuckin idea was this. Ruining one of the greatest movies of all time. Soooooooooooooooo shook.

— Jason (@Jsports_47) April 1, 2017
I'd hate to see Simba gay but hey, I won't watch it and I won't show it to my kids.

— Nna Anyi AdaNwaAda (@cremechic11) April 2, 2017
of all the Disney movies, y'all make Lion King gay?? like do animals even have sexual orientation. Bruh c'mon.

— Benzo (@yungkenzo) April 3, 2017
They making simba gay in the new lion king? Always knew that movie was trash

— NORBECKMEECH (@DBolt301) April 4, 2017
Personal opinion, if they make Simba in the new Lion King gay I'll be highly upset. Simba mates with Nala and becomes king. It's simple.

— Benihana (@BenForgas) April 1, 2017
Let them make #Simba #Gay in the #LionKing I'm be so mad and never support #Disney again stop making everything gay it's hella annoying

— Pharaoh Ortega (@king_ali_kyrow) April 4, 2017
For the record: Simba will not be gay in the upcoming live action remake of The Lion King. Honestly, there's no need for any additional gay subplots. He already has two adoptive gay dads, Pumbaa and Timon.