The Eagles may have clenched the Super Bowl trophy yesterday, but it was Janet Jackson who won the day.
To fully appreciate this story, we need to take a little trip down memory lane… In 2004, Justin and Janet performed together in the Super Bowl halftime show. At the end of their performance, Justin ripped off Janet's bra, exposing her right breast to tens of millions of people around the world.
Related: Justin Timberlake returns with video for "Filthy": a cyborgian orgy of metal, flesh, and fetish
A backlash ensued. Her career was totally derailed. She was banned from the radio. MTV refused to play her videos. And she was hit with an onslaught of bad publicity. Meanwhile, he walked away from the whole thing largely unscathed and went on to release several more successful albums by (ironically) appropriating the music Jan's older brother, Michael.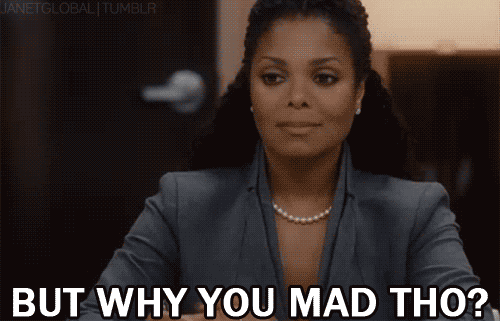 Cut to 14 years later. Janet seems to have moved on from the whole thing. She's a billionaire with a newborn baby and her own record label, which she used to release her most recent (totally underappreciated) album, 2015's Unbreakable. Her fans, on the other hand, have not. They're still pissed at Justin for what he did, and rightfully so. He never really truly apologized to her, after all.
So as Timberlake prepared to take to the stage yesterday, #JusticeforJanet began trending on Twitter, with people all over the country throwing their support behind the 51-year-old pop icon:
One of these people is banned from the #SuperBowl, the other gets a platform to launch a comeback.

This is what sexist double standards look like!!! #JusticeForJanet pic.twitter.com/leP0pqz8He

— Meghan Schneider (@meghanloisann) February 5, 2018
He rips her bra but SHE pays the price. Why HER career hurt & not HIS? Women still blamed for men's bad behavior. #TimesUp #JusticeforJanet https://t.co/nq9m0CHMnm

— Cindy L. Abel (@CindyLAbelFilms) February 4, 2018
One example of 'white privilege ' is @jtimberlake being invited back to #superbowl while #JanetJackson was publicly blacklisted. And yet he never apologised for his part! #JanetJacksonAppreciationDay #JusticeforJanet

— Sarah khan (@beingmeSarah) February 5, 2018
timberlake permanently damaged jackson's career without so much as a fine. meanwhile, janet and CBS were fined $550,000. timberlake? nothing. no slap on the hand. #JusticeforJanet

— Bec (@HipsteriaBecca) February 4, 2018
Justin was HORRIBLE! It's just karma doing her thing for the good sis Janet! #JusticeforJanet https://t.co/gc8i9ZQ6OQ

— Shady Music Facts (@TheShadyFacts) February 5, 2018
he's really performing the very song that resulted in years of shit for Janet Jackson after the 2004 performance. wow. Justin is fucking disgusting and DISRESPECTFUL. #JusticeforJanet #HalftimeShow

— Donald Trump is a RACIST & my name is Kevin Allred (@KevinAllred) February 5, 2018
Even Bette Midler got in on the action:
Oh, the Superbowl, the Superbowl, it's just inescapable. So, how about some #JusticeforJanet, while we're talking about #SuperBowlLII ? Fourteen years is a a long time to wait for a real apology and a long time for a talented woman to be out in the cold.

— Bette Midler (@BetteMidler) February 3, 2018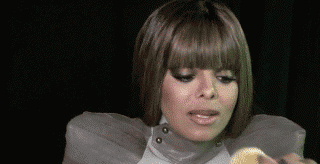 Another hashtag that started trending was #JanetJacksonAppreciatonDay:
Just a reminder that Timberlake's career did not suffer and Janet Jackson's was derailed. #JanetJacksonAppreciationDay

— Christine Nangle (@nanglish) February 5, 2018
TIL YOU DO RIGHT BY JANET, EVERYTHING YOU THINK ABOUT GONNA FAIL JUSTIN TIMBERLAKE. #JanetJacksonAppreciationDay pic.twitter.com/ijk89Djvw0

— George M Johnson (@IamGMJohnson) February 5, 2018
So, to add insult to injury, Justin Timberlake is performing Rock Your Body – the very song he performed when he exposed Janet Jackson's breast. Disgusting. #TimesUp #JanetJacksonAppreciationDay

— Elgin Charles (@ElginCharles) February 5, 2018
Justin Timberlake totally disrespected & dismissed Prince when he was alive; yet, he includes footage of him in this halftime performance. This dude is the ultimate culture vulture and fake AF. #JanetsLegacyMatters #JanetJacksonAppreciationDay

— Elgin Charles (@ElginCharles) February 5, 2018
You know who wouldn't have tastelessly used #Prince in her #SuperBowl halftime show? #JanetJacksonAppreciationDay pic.twitter.com/CejknYAcqO

— Jessica Webster (@A2Jess) February 5, 2018
Stoked to see JT perform the halftime show. Though to be fair, it would be even better if Janet Jackson were there. Ya know. To rip his shirt off and accidentally ruin his career. #JanetJacksonAppreciationDay

— Briana Buckmaster (@OfficialBrianaB) February 4, 2018
This time, it was Laverne Cox who joined the pro-Janet brigade:
Living for #JanetJacksonAppreciationDay. we love you Miss Jackson. It's all for you. When we think of you nothing else seems to matter. Get us all together again in this Rhythm Nation. https://t.co/jJkXqSch3c

— Laverne Cox (@Lavernecox) February 4, 2018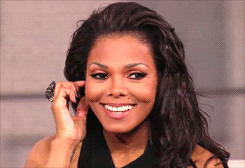 And then there were the memes…
Sometimes, ladies and gentlemen, Karma can take a while to come back around. But, rest assured, she always keeps those receipts.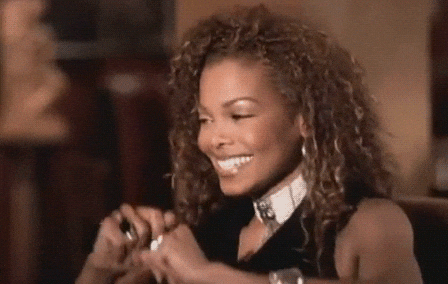 Related: The Internet's Been Jamming Out To Janet Jackson's "Nasty" Ever Since Trump's "Nasty Woman" Comment