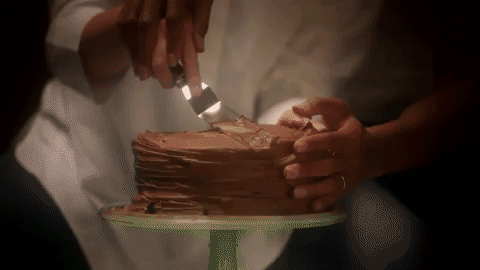 In case you were unaware, Martha Stewart and Snoop Dogg co-host a food show on VH1 called Martha & Snoop's Potluck Dinner Party. The show features games, recipes, music, and celebrity guests like Kathy Griffin, 50 Cent, and Robin Thicke, to name a few.
To promote the show's second season, which premieres October 16, the Emmy-nominated co-hosts have recreated that sexy scene from the movie "Ghost" when Patrick Swayze gets fresh with Demi Moore over a pottery table.
But instead of making a clay vase, Martha and Snoop frost a chocolate cake together in a reenactment that is almost as sexy as the original.
Check out the sensual clip below. And remember what they say: If you can't stand the heat, then get out of the kitchen…
https://youtu.be/-351PY5tLB8