Movies tend to sublimate the sexualities of their gay characters, but boy, can men can get hot and heavy with one another on TV! Here are seven gay male TV romances that have been fogging up our flatscreens recently. (Warning: spoilers abound!)
Levi Shmitt and Nico Kim, Grey's Anatomy
After too many crossed signals and false starts, the good Drs. Schmitt and Kim finally consummated their chemistry in the back of an ambulance — amid a dangerous windstorm, no less! — marking the veteran ABC drama's first gay male romance between surgeons.
Related: 'Grey's Anatomy' actor comes out at the exact same time as his character
Damon Richards-Evangelista and Ricky Evangelista, Pose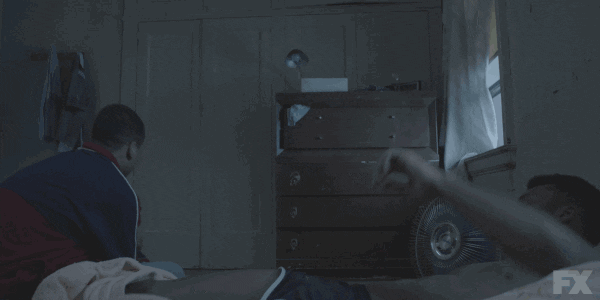 Only on a show as groundbreaking as this FX drama could an onscreen romance between two black men feel anything less than revolutionary. And yes, we're swooning for the tender romance between Damon and Ricky, two talented members of the House of Evangelista.
Adam Groff and Eric Effiong, Sex Education
Sure, we've seen the whole "homophobic bully is actually self-loathing gay" before — on Glee, for example — but we're still hoping Adam's short-lived fling with Eric gets more screen time as this Netflix comedy continues.
Michael Guerin and Alex Manes, Roswell, New Mexico
New ship alert! #RoswellNM pic.twitter.com/ZfqktZhCn9

— Roswell, New Mexico (@CWRoswellNM) January 16, 2019
Toto, we have a feeling we're not in 1999's Roswell anymore. In this CW reboot of the Y2K-era WB teen drama, alien Michael locks lips with his human pal Alex in the premiere episode.
Related: 'Doctor Who' introduces new gay character… only to kill him off 25 seconds later
Gael and Bryan, Good Trouble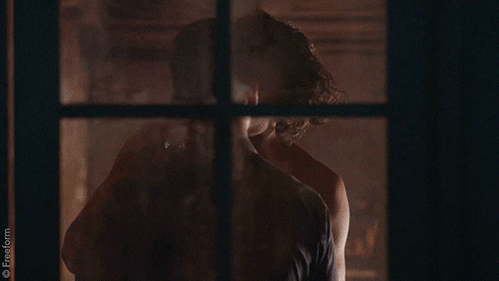 No disrespect to Callie, but if the bisexual Gael ends up choosing friend-with-benefits Bryan over her on this Freeform spinoff of The Fosters, we would not be sorry. And for the record, every series premiere should end with two guys disrobing.
Omar Shana and Ander Muñoz, Élite
In this Gossip Girl-esque Spanish-language drama, private school students Omar and Ander's relationship has survived gay-bashings and homophobic parents… and, thanks to Netflix's help, real-life bigots on social media.
Ulysses and Gabriel, Now Apocalypse
This Starz comedy doesn't even premiere until March 10, but we're already looking forward to the romance — or, at least, the handsiness — between these two characters. See how their mutual, ahem, admiration for one another reaches an explosive climax in the trailer above.