In case you haven't heard, Roseanne Barr really stepped in it today…
It all started when the 65-year-old comedienne fired off string of awful tweets this morning, including one that attacked former President Obama aide Valerie Jarrett, calling her a Muslim ape.
Replying to a tweet accusing the former White House staffer of alleged coverups during the Obama administration, Barr wrote: "Muslim brotherhood & planet of the apes had a baby=vj," using Jarrett's initials.
Related: ABC officially cancels 'Roseanne' after the star's racist Twitter tirade
A backlash ensued. Barr deleted her tweet and issued an apology, but execs at ABC weren't having it. Hours later, the network announced it had pulled the plug on her show's second season, which was already in pre-production.
"Roseanne's Twitter statement is abhorrent, repugnant and inconsistent with our values, and we have decided to cancel her show," ABC Entertainment president Channing Dungey said in a statement.
Twitter was quick to react to the news, with many people applauding the network for (finally) standing up to Barr's racism:
For the record, this is Channing Dungey. Sitting on top of your world like a Queen in full judgement of your garbage and taking it out. #Roseanne pic.twitter.com/GxEP2B61uq

— Ava DuVernay (@ava) May 29, 2018
Roseanne's show got chopped down like a Civil War statue.

— Touré (@Toure) May 29, 2018
But honestly she got what she deserved. As I tell my 4 year old, one makes a choice with one's actions. Roseanne made a choice. A racist one. ABC made a choice. A human one.

— shonda rhimes (@shondarhimes) May 29, 2018
Fox News watchers/Trump Supporters when they read #Roseanne was cancelled…. pic.twitter.com/AvH9KkgRqY

— ?.?.?. ??. ??????? (@DAMNlookatHIM) May 29, 2018
congratulations to roseanne on her acceptance into the right-wing grievances speaking and writing circuit, a lifetime appointment

— matt ? lubchansky (@Lubchansky) May 29, 2018
Of course, Trump supporters have had a much different response.
They've reacted to the cancellation as one might expect: by accusing ABC of silencing conservative voices and freaking out that freedom of speech is officially DEAD and calling for everyone to #standwithroseanne and #boycottABC!
Roseanne Barr show cancelled because conservative's do not have free speech.
The left puts out horrible jokes everyday and it suppose to be funny , But make a joke about them and they want you dead.#BoycottABC pic.twitter.com/j533MtdoEB

— JESSE JAMES (@1bigbeer) May 29, 2018
#BoycottABC ABC YOU WILL PAY FOR WHAT YOU HAVE DONE. NOW TAKE YOUR LOW RATINGS AND IN JOY IT.

— rick dunaway (@rickdun) May 29, 2018
The 30+ million viewers who watched Roseanne should boycott the network. Hit them where it hurts. We aren't going to accept the liberal bias while this network still employs people who have personally attacked our President and this administration. #BoycottABC

— Stephen Barrell (@BarelySmall) May 29, 2018
I Hate @ABCNetwork and everything it stands for. I will never ever watch ABC again. #BoycottABC

— Trump Strong ???? (@trump__strong) May 29, 2018
#BoycottABC Hey all you dumbasses who want Roseanne off the air. She fights MK Ultra programming & human trafficking. She made a mistake and apologized. She did not rape a child. How come you people don't boycott all media who employ known child rapists?

— kgtmagic (@kgtmagic49) May 29, 2018
The left can portray POTUS in the most degrading and dehumanizing way, but @therealroseanne makes a bad joke and the left goes insane.

HYPOCRITES! #ISTANDWITHROSEANNE #BoycottABC

— The Truth Paradox (@TheTruthParadox) May 29, 2018
Shame on ABC, I don't see them canceling there late nite show yet, they trash the President every nite, not right. #boycottABC

— blondiedag (@blondiedag) May 29, 2018
First they came after Tim Allen. Now they are after @therealroseanne. Next, they are coming after you. #BoycottABC #BoycottABCNetwork

— Conservatarian Press?? (@conservpressnow) May 29, 2018
In other Roseanne news, in addition to having her show canceled, she's also been dropped by her talent agency ICM Partners.
"What she wrote is antithetical to our core values, both as individuals and as an agency. Consequently, we have notified her that we will not represent her. Effective immediately, Roseanne Barr is no longer a client," the agency said in a statement this afternoon.
We said it once already today and we'll say it again…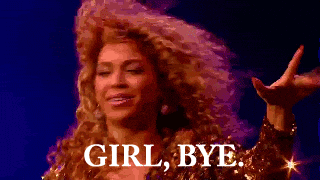 Related: Conservative snowflakes are freaking out over the cancelation of that Tim Allen sit-com