How many times have you seen the term "jock" on an app and wondered what exactly it means?
Is it a guy who plays sports? Or a guy who likes watching sports? Is he a body builder? Does he have a six pack? Or does he just work out a couple of times per week? Maybe he doesn't work out at all?
Related: Twinks, Daddies, And Jocks: The Straight Equivalents To Gay Terms
The good folks over at Gay Pop Buzz asked different guys to define what "jock" means to them. Let's take a look at some of their responses…
Mike, 30, defines a jock the most literally:
I work out a lot at the gym and prefer to meet guys who do the same. So when I put that in my description [gay jock] it's my way of letting people know my body type and what I'm looking for.
Bruce, 36, has a similar but slightly different interpretation:
When I was in high school and college, I used to play different sports. I'm still active at the gym five days a week and play volleyball. So yeah, to my mind, I feel OK with calling myself that.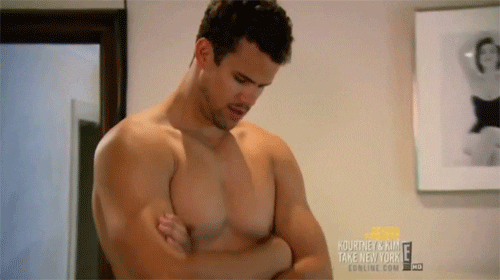 Then there's Dan, 27, who says "jock" is less of a physical trait and more of a behavioral one:
It's simple. When I use the term [gay jock] it means that I am a masculine guy and that I prefer to hook up with guys who are the same. It means you act like a man.
Steven, 38, says it's a term used to describe one's member:
It should be obvious. A jock is a masculine top that has a nice size d***! If you look at my profile, I tell everyone I'm 9 with a built body. Do you want to hook up so I can show you?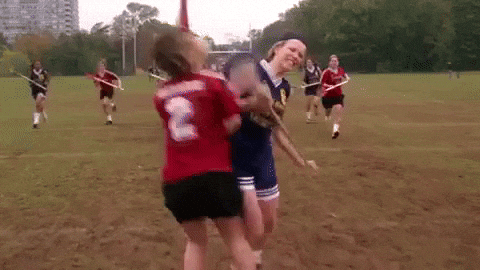 Meanwhile, Keith, 25, says a jock is someone who wants to be discreet:
When you see that word [jock] it means the guy is guy isn't out. Only my close friends know I am gay but nobody else does. I've always used it to let people know I'm not open to everyone. I just like getting BJ's anyway. Am I doing it the wrong way?
Jimmy, 41, somehow associates a jock with being… a pig?:
I'm into piggy and like guys who let me breed them out. Guys I usually hook up with like a nice, thick load from someone athletic. So in my bio, that's why I have jock. It's worked well ever since I've put it in there.
And then there's Scott, 42, who says "jock" just means a guy who likes to watch football and stuff:
I've always thought it meant you were into sports and watched ESPN. I don't work out as much as I used to but I still go to the gym. I still play tennis. Should I take it out of my profile?
How do you define the word "jock" on a dating profile? Share you interpretations in the comments…