More details have emerged about Ivanka Trump's testimony before the January 6 committee last month and, well, let's just say it's a good thing her husband, Jared Kushner, secured that $2 billion from the Saudi crown prince last month because she's probably been cut from her dad's will.
Speaking to CNN this week, Rep. Bennie Thompson, who chairs the committee, said the former first daughter helped "fill in a lot of the gaps" with her eight hours of testimony about the role her father played in the deadly insurrection.
"There were questions asked about what was she doing at the time that the insurrection was occurring at the Capitol," Thompson said, "and she told us."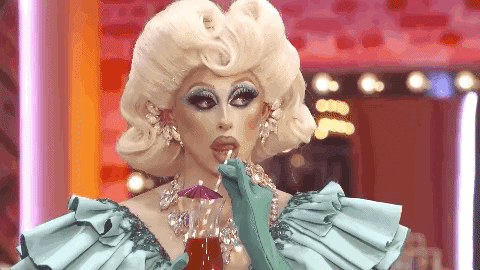 Thompson added that both Ivanka and Jared, who spoke to the committee in March, didn't actually testify against the ex-president or give away any "trade secrets", but they did corroborate testimony from other witnesses who said he hesitated when told to stop his supporters from storming the Capitol.
Related: It sure sounds like Ivanka has thrown her dad under the bus, just like Mary Trump predicted she would
"They kinda supported the fact that the president was told he had to do something to stop the January 6 insurrection," Thompson said. "That he had to be public with it; he had to be direct. So in that respect … we have been able to systematically, with our depositions and interviewing of other witnesses, we've been able to fill in a lot of the gaps."
Here's what Twitter's been saying about the whole thing…
So, she threw him before he threw her. Interesting.

— Notorious AMG #TermLimits #VoteBlue (@avamariegeorge2) May 3, 2022
Daddy gonna update that will.

— Red White & Shoe (@USAMINDJOB) May 2, 2022
I don't think Ivanka wants to be attached to the Loser of the 2020 Election anymore. She's willing to sell anyone out.

— Joanne Dunham 🌊🌊🌻🇺🇦🌻🇺🇦🌻🇺🇦🌻🇺🇦🌻🌊🌊 (@joanne_dunham) May 2, 2022
She's got the Kushner money from Saudi Arabia so she don't need daddy's money.

— Rusti Rollings 🏴‍☠️🌊🌻💙 (@rufkutdiamnd) May 2, 2022
Does anyone want to talk about Ivanka Trump's business in China?

— Citizens for Ethics (@CREWcrew) May 4, 2022
I wouldn't believe anything Ivanka says

— TheCupofJoeintheD (@CupofJoeintheD2) May 2, 2022
Looks like Ivanka will throw daddy under the bus to save her ass. She learned well from daddy.

— counselorRick (@CapriolaRichard) May 3, 2022
The VP of the Ministry of Truth for Mar-a-Lago Ivanka Trump releases a new perfume for Twitter folks that are politically minded. Maybe Mitt Romney can purchase it for his wife?

From #TheUnknownResister pic.twitter.com/0hxr6mlxiO

— StandForBetter.org (@StandForBetter) April 28, 2022
In January, Mary Trump predicted that Ivanka would eventually flip on her father if she thought it was in her best interest.
"She knows she has to come down on the right side of things," Mary told MSNBC's Alex Witt. "Or, she'll continue to stay her father's ally, and have to see how that plays out."
She added that Ivanka is likely making a "calculation" as to what will "help her in the long run."
"She's in a very bad situation because she must understand that if Donald feels it's necessary, he will stop protecting her."