Since announcing he was third run for president in November, Donald Trump has failed to stir up much excitement from, frankly, anyone. Republican voters, GOP leaders, Fox News, you name it. Nobody really cares.
This week, the embattled, one-term, twice-impeached ex-president will fly to Columbia, South Carolina to reveal the people he's tapped to lead his 2024 campaign strategy in the Palmetto State, which is one of the first to vote in the Republican presidential primary.
Last week, it was announced he would be joined by lapdog Lindsey Graham and South Carolina Gov. Henry McMaster, plus a few lesser-known members of the state's congressional delegation and legislature, at the South Carolina State House.
But according to The Washington Post, Trump's team is starting to panic because they don't have enough big names to attend the event, so they've begun making "pleading phone calls" to other potential supporters across the state in hopes of drumming up more press and excitement.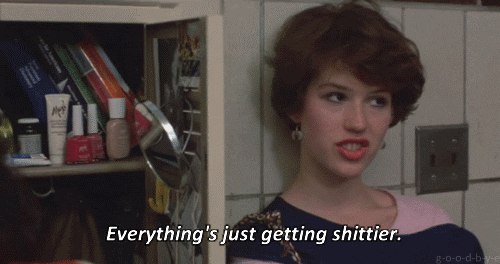 Unfortunately for them, it hasn't been working.
Many South Carolina lawmakers and high profile donors are hesitant to throw their support behind Trump this early in the game, in part because two of the state's most well-known Republicans–former Governor Nikki Haley and current Senator Tim Scott–are both rumored to be considering their own 2024 bids for president.
In fact, Haley is expected to make an announcement sometime in the very near future after telling Fox News host Bret Baier last week, "When you're looking at a run for president, you look at two things: You first look at, does the current situation push for new leadership? The second question is, am I that person that could be that new leader?"
"Yes, we need to go in a new direction. And can I be that leader? Yes, I think I can be that leader."
Nikki Haley is asked tonight if she is running for president: "Am I that person that can be that new leader? That yes, we need to go in a new direction. Can I be that leader? Yes, I think I can be that leader." pic.twitter.com/wN9JL0QTNm

— Ron Filipkowski ?? (@RonFilipkowski) January 19, 2023
Another obstacle Trump's team is facing in South Carolina are evangelicals, who no longer view him as the messiah they once did, especially after he went on Real America's Voice last week to call them disloyal for not immediately backing him.
"There's great disloyalty in the world of politics," he said when asked why he was having trouble shoring up support from Christian extremists leaders, before adding that "nobody has ever done more for right to life than Donald Trump."
President @realDonaldTrump calls out the "disloyalty" of evangelical leaders that haven't yet given their support for his 2024 presidential campaign.

Watch LIVE? https://t.co/tfCJIexq6t

Watch @DBrodyReports' full interview with President Trump here: https://t.co/7z1h6U53D0 pic.twitter.com/asZQgl7QLH

— Real America's Voice (RAV) (@RealAmVoice) January 16, 2023
And then there's the pesky problem of charisma-free Ron "Don't Say Gay" DeSantis, who Republicans are particularly excited about for whatever reason. "Right now my constituency is as excited about Ron DeSantis as Donald Trump, if not more," one state lawmaker told the Post.
A poll conducted just last month found DeSantis well ahead of Trump among Republican voters in the Palmetto State in a hypothetical 2024 contest. 500 likely voters were surveyed for Axios by Differentiators Data. DeSantis was the top choice, with 56% of those polled saying they would support him, compared to 35% who chose Trump.
Trump's big South Carolina event will happen this Friday 4 PM at the South Carolina State House.
Related: Lindsey Graham isn't done kissing Trump's a** just yet, puckers up to join him on 2024 trail