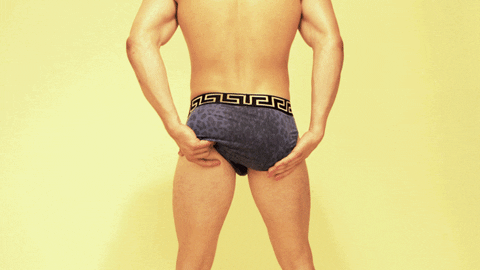 There's been a lot of talk in recent months about gay men who, try as they might, just aren't into anal sex. Vlogger Bradley Birkholz is one of them.
"Like many young gay guys, when I first came out I wondered where I fit into the anal sex spectrum," Birkholz says. "Butt sex seemed glamorous, easy and enticing."
But after giving it a couple of tries, he says, he quickly learned otherwise.
Related: Let's talk about 'g0ys,' gay men who are so opposed to anal sex that they've created a little club
"Anal sex wasn't as fun or simplistic as it had appeared on PornHub," he says. "I learned it could be painful, awkward, and messy."
For a while, Birkholz never knew what to say when people asked if he was a top or a bottom. In his heart, he wasn't a top or a bottom. Nor was he versatile. He wasn't anything.
After finding an online group for gay men who aren't into anal sex, he learned he was hardly alone. Turns out there's a whole subculture of gay men who aren't into penetrative intercourse (a.k.a. "sides").
Related: Don't call me gay, I'm an androphile: The latest sexual subculture to add to your vocabulary
Suddenly, Birkholz says, all of the anxiety he had carried for years dissipated.
"I'm not shaming butthole sex. If you love it, great," he concludes. "But my message is that you don't need to feel pressured into conforming to the expectations of gay sex fed to us through porn and popularized media."
"Come banish the butthole binary with me."
Related: Queerty readers sound off on 'g0ys,' gay men who are so opposed to anal sex they can't even
Watch Birkholz talk abut banish the butthole binary in the video below.