Sexuality is fluid, but some straight Hollywood stars only seem interested in the same sex when they have an album to sell, a movie to promote, or social media followers or YouTube viewers to gain.
Related: Nick Jonas accused of queer-baiting at New York vigil for Orlando
Take Logan Paul. The controversy-ridden YouTube star — who walked blindfolded into traffic for one video and laughed at a suicide victim for another — is now saying he'll "go gay for just one month," while legit queers around the world are asking him to kindly not.
Heterosexuals, please come collect your own. Us queers do not want Logan Paul.

LGBTQ people are literally killing themselves after being sent to conversion therapy, which is built on the myth he's perpetuating that you can "choose" to be gay.

— Alex Berg (@itsalexberg) January 11, 2019
While we try to contain our eye rolls about that situation, let's reflect on the other celebs who have dabbled in queerbaiting — including, paradoxically, two stars whose actual same-sex attraction was called into doubt.
1. Nick Jonas
Nick Jonas has been dogged by queer-baiting accusations for much of his solo career, and for all his protestations, he probably only has himself to blame. After all, he has made repeated gay nightclub appearances, he once said he "can't say" if he has experimented with men, and he claimed a gay sex scene on Kingdom qualified as gay sex.
The bulge-grabbing singer actually addressed his queerbaiting allegations in 2014, telling Pride Source, "Everyone's entitled to their own opinion. I think it's unfortunate that some people have to find a negative in every situation. Clearly my heart is in the right place, and more than anything, if they just looked at my life and my gay friends and the authentic nature of where my heart is, they'd just see that they're kind of ignorant."
2. Tyler Posey
In 2016, this Teen Wolf heartthrob posted a Snapchat of himself posing on the corner of Gay and Christopher Streets in Manhattan, proclaiming, "This is me. I am this and this is me. I've never felt more alive. I'm gay!"
Amid Internet outrage, and amid his publicist's claim that Posey was perhaps saying using "gay" in the "happy" context, Posey apologized.
"I am a big proponent of love over hate, and standing together during divisive times," he tweeted. "Although I'm not gay, I fully support the LGBTQ community. This was a moment intended to reflect that. And everyone, I am truly sorry to the people I've offended or lessened how big coming out is. I just want to spread love in this world."
For a "straight" man, Franco seems awfully obsessed with the gay experience — releasing a book titled Straight James/Gay James, interviewing his gay persona for a web article, playing gay characters in films such as Milk and I Am Michael, directing a documentary about his efforts to reshoot the deleted X-rated scenes from Cruising, and even saying he's gay "up to the point of intercourse."
In response to Franco's "relentless courtship of gay readers," as The Muse called it, out comedian Billy Eichner called the actor "the Rachel Dolezal of gay people."
Related: Five women have now accused James Franco of sexually inappropriate behavior
4 & 5. t.A.t.u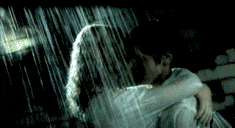 The Russian pop duo behind "All the Things She Said" only kissed for their music videos, it turns out, and they did so apparently at the insistence of their manager at the time. "He made us out to be lesbians when we were just singing for lesbians," singer Lena Katina said, per BuzzFeed News.
Julia Volkova, the other half of t.A.t.u., charmingly revealed she'd condemn a gay son during a 2014 Russian television interview. "I believe that a real man must be a real man," she said. "God created man for procreation."
6. Rita Ora
Accusations of queerbaiting in the 2018 music video for "Girls" compelled Rita Ora to reveal that she has in fact had relationships with women, but OUT explained why the pop star's critics shouldn't necessarily be blamed for forcing her out of the closet. "When Ora starts talking about a sexually 'ambiguous' relationship she had with Cara Delevingne and then releases a song that hints at bisexuality but shies away from the topic in interviews, queer people feel as if they've seen this before. It seems to those audiences that this isn't an experience; this is exploitation."
7. Halsey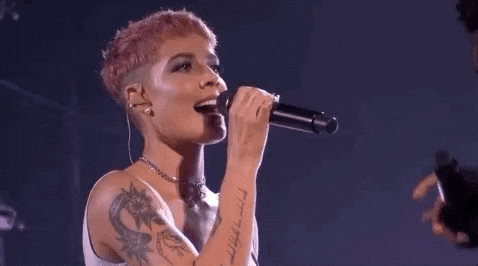 After a BuzzFeed writer seemed to question Halsey's bisexuality in 2016, the singer said she had been dealing with that cynicism for years. "I still see people on the internet saying, 'Of course Halsey says she's bisexual. It'll help her sell albums,'" she told Paper. "I never came out as a musician because I was already out when I started making music. I was in high school with people walking past me in the hallway calling me 'dyke.'"