More absolutely terrible news for ex-president Donald Trump's Truth Social app.
According to a new report by Sensor Tower, the ring-wing Twitter knockoff has now seen a 93% drop in new signups plus a similarly sharp decline in traffic after going live on President's Day last month.
Related: Melania has a new grift and it's even more grifty than her last one
The app has seen downloads plummet by more than 800,000 since its launch just a few weeks ago, with installs on the Apple app store dropping to barely 60,000 per week.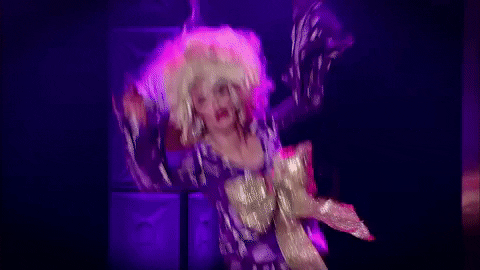 But it's not just downloads that have tanked. Yahoo! News adds that weekly visits by people who already have the app have fallen to 1.9 million, from a high of 6 million when it first launched.
Related: Donald Trump's flailing Truth Social appears to have reached code red status
Trump created Truth Social after he was banned from Twitter following the deadly January 6 Capitol riot, tapping ex-congressman Devin Nunes, who once tried to sue a fictional cow, as CEO of Trump Media and Technology Group. Under Nunes' leadership, the rollout has been a complete disaster.
Per the Daily Beast:
In recent weeks, sources have heard the former president on the phone swearing gratuitously and asking things like, "What the f*ck is going on" with Truth Social.

He's repeatedly groused about the negative press and the less-than-stellar optics of the rollout, these sources said. And he's demanded to know why more people aren't using it—why the app isn't swiftly dominating the competition.
Here's what folx on Twitter are saying about these latest reports…
I'm starting to think Devin Nunes quit Congress to help Trump launder money through Truth Social.

— Mayo ??? (@MayoIsSpicyy) March 26, 2022
Donald Trump's "Truth Social" app is seeing a 93% drop in signups and traffic since launch week.

Everything Trump touches dies.#ETTD

— Republicans against Trumpism (@RpsAgainstTrump) March 30, 2022
Truth Social is like a dude getting kicked out of his favorite bar for being too drunk, going off and opening his own bar only to discover no one wants to really hang out with him.

— ?CongressionalCokeOrgyViking? (@DeathMetalV) March 26, 2022
So, just like the yam-tinted tinkle tape traitor who "created" it, Truth Social can't seem to get up and stay up huh?

Shocking. ?

— Jo ? (@JoJoFromJerz) March 27, 2022
I hear Truth Social is on life support. I wonder if they've tried horse paste.

— Leonard (@Le202nard) March 27, 2022
If Will Smith had slapped Chris Rock on Truth Social, no one would even know about it.

— Smite?? (@7Veritas4) March 28, 2022
If you don't like LGBTQ+, stay away from them.
If you don't believe in abortion, don't have one.
If you don't like books, don't read them.
If you don't like people, stay the fuck home and leave everyone else alone.
If you don't like Biden, go to Truth Social and cry over there.

— Tales & Typos (@kathrynresister) March 28, 2022
"Follow me on Truth Social, said no one ever."

— Hoodlum ?? (@NotHoodlum) March 26, 2022
Graham Gremore is the Features Editor and a Staff Writer at Queerty. Follow him on Twitter @grahamgremore.