It's been almost four years since we last saw sit-com-actress-turned-reality-TV-star Valerie Cherish. Now, Billy Eichner has launched an online campaign to bring The Comeback back for a third season. And he's offering up an interesting new angle:
Who can I pay to make another season of The Comeback where Valerie Cherish gets "political" and "woke?" Please. I'm begging you. I need it.

— billy eichner (@billyeichner) January 5, 2018
We need it, too! It's been far too long since Val has graced us with her presence on the small screen.
According to Wikipedia, HBO greenlit a third season of the show back in 2015. They're just waiting on Lisa Kudrow and Michael Patrick King to deliver the goods. Considering we had to wait ten years between seasons one and two, we suspect it may still be a while.
Related: Lisa Kudrow adds rhinestoned razzle-dazzle to new season of 'Grace and Frankie'
But that didn't stop one actress/reality star from offering up her own cash to try and help get the ball rolling more quickly.
Shortly after Eichner fired off his tweet, Lindsay Lohan replied:
I'll do it

— Lindsay Lohan (@lindsaylohan) January 5, 2018
Lohan is currently living her best life in Dubai and starring in low-budget indy films while speaking in a new foreign accent and thinking about being a champion for Saudi Arabia-affiliated causes.
Seeing her tweet, Eicher responded:
Thanks Lindsay! Knew I could count on you!

— billy eichner (@billyeichner) January 5, 2018
Hmmm. Does Lindsay Lohan even have that kind of cash?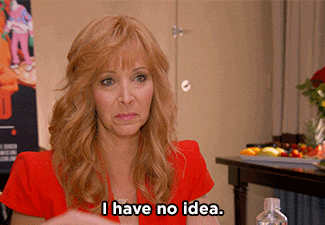 Related: Um, Can Someone Explain Why Lindsay Lohan Is Talking In This Weird New Accent?