Karamo Brown is not so peachy-keen, if you will, about Call Me By Your Name. In fact, the Queer Eye star thinks the 2017 film is "problematic as f*ck," as he reveals in a new interview.
Related: Timothée Chalamet opens up about THAT sex scene with a peach
"I've worked with many survivors of sexual assault, especially in the LGBTQ community, which oftentimes goes unreported," Brown tells Insider. "And so the minute I saw that movie, I thought, 'Here we are glorifying this sort of relationship.'"
For starters, this psychotherapist takes issue with the age gap between the two main characters, which may have been exaggerated by the casting.
"I know we're calling [Oliver] a college student, but it looks like a grown man having sex with a little boy," he added. "And for me, I just was not OK with that. And I was like, 'Why are we pretending like this is OK in any sense, fashion, or form?'"
(For the record, actors Timothée Chamalet and Armie Hammer were 20 and 29 when principal photography began in May 2016.)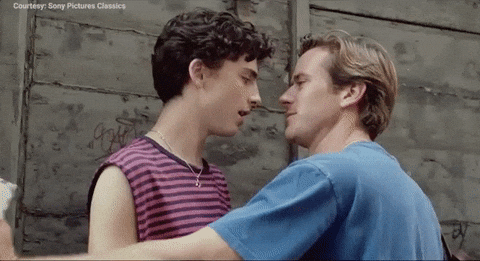 Brown does acknowledge that Oliver is only 24 in the movie and in the 2007 André Aciman novel on which it is based. "And so the relationship between him and this 17-year-old boy, I guess it 'makes more sense,' and I'm doing air quotations there," he says. "But there is predatory behavior there that I see, especially in the movie, where Armie Hammer looks dramatically older than this young man."
He continues: "If that was an older man or a perceived college student who looked that much older with a 16 or 17-year-old girl, we would have all had a hissy fit. We would have recognized that this is a problem. But for some reason, because it was two men, we're just like, 'Oh, well, this is just exploration.'"
Related: The explicit sex scenes that were almost in 'Call Me By Your Name'
But Brown also takes issue with the movie focuses on two white, gay, male characters played by straight actors.
"I'm tired of this continued narrative of pretty white boys as the only representation of the LGBT community," he explains. "Every movie is like, 'Look! I'm a pretty white boy and my life is hard but maybe it'll get better!'"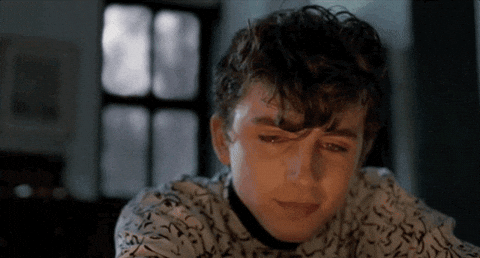 He would have preferred to see the film revolve around a young lesbian romance or one involving a young trans man. At the very least, he points out, the filmmakers could have cast gay actors: "There are so many talented — and popular — gay celebrities. Why not pop one of them in there?"
The 38-year-old is citing a major representation problem in Hollywood: Straight actors often play gay characters, and cisgender actors are often cast in trans roles, but the converse of either hardly ever happens.
But if you see Brown on the street, maybe don't mention Call Me By Your Name 2.