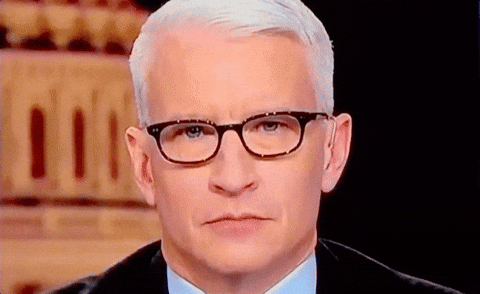 Anderson Cooper did not hold back as he ripped into Donald Trump for the remarks he made Tuesday night in Phoenix.
On last night's episode of Anderson Cooper 360°, the CNN host openly mocked Trump for using the event to try and "rewrite history" regarding his botched response to the deadly violence in Charlottesville earlier this month.
Related: 'A sh*tshow of the highest order': Twitter was NOT having Trump's racist rally in Phoenix last night
Cooper called Trump "sad" and accused him of spewing "outright lies" throughout the 77-minute hate speech.
"Donald Trump: the world's biggest victim, trapped inside the body of the world's most powerful man," Cooper said before going on to criticize him for always making everything about only one thing and one thing only: himself.
Related: Days after deadly car attack, Trump tweets — then deletes — train plowing into CNN reporter
 "Last night, first and foremost, wasn't about the people in that auditorium as the president claimed it was," Cooper said. "Maybe that was the biggest lie of all. Last night, what we saw, was all about him."
Cooper ended by openly questioning what people might be saying if Trump had actually taken the time in his speech to honor Heather Heyer or John McCain rather than creating more division and hate.